The Indian government has today published a 28-page policy document that firms up its National Green Hydrogen Mission, adding new plans, targets and mandates for a range of sectors, from shipping and ports to road transport and fertiliser production.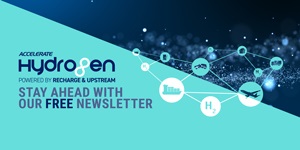 Hydrogen: hype, hope and the hard truths around its role in the energy transition
Will hydrogen be the skeleton key to unlock a carbon-neutral world? Subscribe to the weekly Hydrogen Insight newsletter and get the evidence-based market insight you need for this rapidly evolving global market
It also contains ambiguous language that opens up the possibility for future usage mandates for renewable H2 or its derivatives in certain sectors, or "designated consumers".
In addition, the note adds timeframes for the two national subsidy schemes — for green hydrogen production and electrolyser manufacturing — that were announced last week.
Official "notification" of the schemes will be unveild in the 2023-24 financial year, with "implementation" of the as-yet-undefined incentives beginning in 2025-26.
Objectives
"The overarching objective of the Mission is to make India the Global Hub for production, usage and export of Green Hydrogen and its derivatives," says the document, simply entitled National Green Hydrogen Mission.
"The Mission will lead to significant decarbonisation of the economy, reduced dependence on fossil fuel imports, and enable India to assume technology and market leadership in Green Hydrogen."
To achieve these objectives, the programme "will build capabilities" to produce at least five million tonnes of green hydrogen annually by 2030, with the potential to reach ten million tonnes if export markets grow, supported by the aforementioned subsidy schemes.
"The Mission will support replacement of fossil fuels and fossil-fuel-based feedstocks with renewable fuels and feedstocks based on Green Hydrogen. This will include replacement of Hydrogen produced from fossil fuel sources with Green Hydrogen in ammonia production and petroleum refining, blending Green Hydrogen in City Gas Distribution systems, production of steel with Green Hydrogen, and use of Green Hydrogen-derived synthetic fuels (including Green Ammonia, Green Methanol, etc.) to replace fossil fuels in various sectors including mobility, shipping, and aviation.
"The Mission also aims to make India a leader in technology and manufacturing of electrolysers and other enabling technologies for Green Hydrogen."
Mandates?
"In order to create bulk demand and scale up production of Green Hydrogen, the Government of India will specify a minimum share of consumption of green hydrogen or its derivative products such as green ammonia, green methanol etc. by designated consumers as energy or feedstock," the document says.
"The year wise trajectory of such minimum share of consumption will be decided by the Empowered Group [ie, a new government oversight body]… taking into account availability of resources for Green Hydrogen production, relatives costs, and other economic factors.
It is not clear if this "minimum share of consumption" will take the shape of legally enforceable mandates — as allowed under the Energy Conservation (Amendment) Bill 2022, which was passed by Parliament in mid-December — or merely be encouraged.
Power and renewable energy minister RK Singh told Parliament in mid-December that the government planned to mandate the use of green hydrogen in sectors such as steel, oil refining, fertiliser and cement. But he backtracked last week, telling a press conference that India would not impose any such mandates.
"The obligation was necessary when grey hydrogen was cheaper than green hydrogen," he said. "Today, because of the huge rise in petroleum prices and natural gas prices, grey hydrogen is more expensive than green hydrogen, so now it makes common sense to replace grey hydrogen with green hydrogen."
Shipping/ports
The document announces two new mandates on publicly owned entities.
The first is that the government-owned Shipping Corporation of India, which is the country's largest maritime company, "will retrofit at least two ships to run on Green Hydrogen or other Green Hydrogen derived fuels by 2027"
The second is for the country's government-run oil & gas companies, known as "public sector undertakings", or PSUs, which "currently charter about forty vessels for transport of petroleum products".
"In order to promote forays into Hydrogen powered shipping lines, these PSUs will be required to charter at least one ship each to be powered by Green Hydrogen or derived fuels by 2027.
"Thereafter, the companies will be required to add at least one ship powered by green hydrogen or its derivatives for each year of the mission."
And to enable these and other vessels to refuel, "Green Ammonia bunkers and refuelling facilities will be set up at least at one port by 2025".
"Such facilities will be established at all major ports by 2035."
Hydrogen Highways
Another new policy revealed in the document is the creation of "Hydrogen Highways" — stretches of road where "green hydrogen production projects, distribution infrastructure and refuelling stations will be built".
"This will enable Hydrogen fuelled inter-state buses and commercial vehicles to ply on such routes," it explains.
The note also recommends that green hydrogen should be produced on site, using solar-powered electrolysers, for instance, rather than transported from centralised production bases.
"For certain applications such as long-haul mobility, decentralised Green Hydrogen production would be essential. Hydrogen Refuelling stations in the cities and along highways could be connected to decentralized RE [renewable energy] plants for in-situ production of Green Hydrogen."
The National Green Hydrogen Mission "proposes to support deployment of FCEV [fuel-cell electric vehicle] buses and trucks, in a phased manner on pilot basis [sic]", says the document.
"Financial assistance will be provided to close the viability gap due to the relatively higher capital cost of FCEVs in the initial years."
Pilot projects will help inter-city bus and truck operators gain experience with using hydrogen as a fuel, it adds, but with no further details.
The possibility of blending green-hydrogen-based methanol, ethanol or other synthetic fuels into petrol and diesel will also be explored, along with the use of renewable H2 on India's railways.
Hydrogen hubs
"The producers and consumers of Green Hydrogen and its derivatives will be encouraged to pool resources and develop projects in a coordinated manner in the form of large-scale Hydrogen Hubs," the document explains.
"Given the technical and logistical challenges inherent in transporting Hydrogen over long distances, a cluster-based production and utilisation model would enhance viability of Green Hydrogen projects in the initial years. This would, in turn, enable economies of scale and convergence of key infrastructure requirements in geographically proximate areas."
Regions capable of supporting large-scale production and use of H2 will be identified and developed, the note explains, pointing out that these would have "clusters of refineries/fertilizer production plants in close vicinity".
"It is planned to set up at least two such Green Hydrogen hubs in the initial phase [up to 2025-26]," the note explains.
"Pilot projects in emerging applications such as steel production, mobility, ports development etc. will also be promoted within these Hubs to take advantage of the existing ecosystem.
"Corridors connecting such Hubs will be developed as Green Hydrogen mobility corridors by setting up sufficient refuelling infrastructure and Hydrogen supply arrangements along such routes."
New fertiliser plants
The document also announces plans for competitive tenders to build four new fertiliser plants that would use green hydrogen as their feedstock.
As India imported $6bn worth of hydrogen-derived fertiliser in 2020-21 — urea, diammonium phosphate (DAP) and ammonia — and as green hydrogen is expected to be cheaper than grey H2 derived from unabated fossil fuels, "there will be an economic rationale for producing these fertilizers domestically, using Green Hydrogen/Green Ammonia to substitute imports", the paper explains.
"Two plants each for production of Green Hydrogen based Urea and Green Hydrogen based DAP are targeted to be set up through competitive bidding route [sic]", it says, adding that "model bidding guidelines for procurement of Green Hydrogen based fertilizers" will now be formulated.
The tenders for these facilities are due to be awarded in the 2023-24 financial year, with construction taking place in 2024-25.
"By 2034-35, it is targeted to substitute all Ammonia based fertilizer imports with domestic Green Ammonia based fertilizers," the document adds.
India is the world's second largest producer and consumer of nitrogen-based fertiliser, which the government subsidises to the tune of $12.7bn a year.
Gas blending
The new document states that green hydrogen will be blended into the country's city-based natural gas networks, although it gives few details.
The Ministry of Petroleum and Natural Gas "will facilitate uptake of Green Hydrogen in refineries and city gas distribution through both Public Sector Entities and private sector [sic]"," it says.
"New Refineries and city gas projects will be planned and designed to be compatible with maximum possible Green Hydrogen deployment, with a goal to progressively replace imported fossil fuels."
It adds that older gas networks would require retrofits or upgrades to allow the incorporation of green hydrogen, "but new and upcoming networks are likely to be compatible with high blend ratios of hydrogen".
It is generally regarded that blends of 20% hydrogen/80% natural gas can be used in gas networks without the need to update equipment, although the H2 can cause embrittlement of steel-based pipes. But because roughly three times as much hydrogen is needed by volume to generate the same amount of heat as natural gas, a 20% H2 blend would only reduce greenhouse gas emissions by about 7% — but at the same time significantly increasing the cost of providing heat.
Green steel
Coke or natural gas is used today in the steel industry to extract iron from ore — it both melts the ore and removes the oxygen. The only way to do this in a zero-carbon manner today is by replacing these fossil fuels with green hydrogen, and several pilot schemes are under way, largely in Europe, to make this happen on a commercial scale.
The Indian government does not want to be left behind, with the new document stating that the Ministry of Steel will identify and facilitate pilot projects and introduce policy measures "to accelerate commercial production of green steel".
"With the falling costs of renewable energy and electrolysers, it is expected that Green-Hydrogen based steel can become cost-competitive in the coming decade," the paper explains.
"Provision of carbon credits and imposition of market barriers on carbon intensive steel are likely to further enhance the viability of Green Hydrogen based steel," it adds, but without stating whether the government would do either.
The document further suggests that "steel plants can begin by blending a small percentage of Green Hydrogen in their processes", with the proportion being "progressively increased as cost-economics improves and technology advances".
"Green field projects aiming at 100% steel will also be considered," it adds, but puts no policy measures in place to enable of these suggestions to take place.
Other measures
The document also highlights plans for research and development to "increase the affordability of Green Hydrogen production, storage, transportation, and utilization and to enhance the efficiency, safety and reliability of the relevant systems and processes".
This involves "grand challenge projects", mainly around improving the efficiency and driving down the costs of electrolyser components.
Other focuses of the National Green Hydrogen Mission paper include: regulations, codes and standards; skills development; public awareness and stakeholder outreach; international co-operation; risk management, including safety standards; and new governance frameworks to oversee the programme.