The Indian cabinet has today approved an "initial outlay" of 197.44bn rupees ($2.4bn) for its National Green Hydrogen Mission, which aims to make India a global hub for the production, utilisation and export of renewable H2 and its derivatives.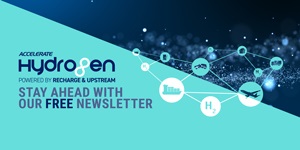 Hydrogen: hype, hope and the hard truths around its role in the energy transition
Will hydrogen be the skeleton key to unlock a carbon-neutral world? Subscribe to the weekly Hydrogen Insight newsletter and get the evidence-based market insight you need for this rapidly evolving global market
The vast majority of the funding — 174.9bn rupees ($2.11bn) — will go towards two distinct financial incentives: one for the production of green hydrogen and the other for the domestic manufacturing of electrolysers.
No details of the schemes or their timeframes have yet been revealed, other than that they will be formulated by the Ministry of New and Renewable Energy.
A further 14.66bn rupees will be made available for pilot projects "in emerging end-use sectors and production pathways", with 4bn rupees for research and development (R&D) and 3.88bn rupees for other mission components.
The government says that the National Green Hydrogen Mission "is likely to" enable at least five million tonnes of annual green hydrogen production capacity by 2030 — powered by about 125GW of new renewable energy projects. India had a total installed renewables capacity of 147.1GW at the end of 2021, according to the International Renewable Energy Agency.
The H2 programme will attract a total investment — including private funding — of eight trillion rupees ($96.6bn) by 2030, it adds.
"Regions capable of supporting large scale production and/or utilisation of hydrogen will be identified and developed as Green Hydrogen Hubs," the government explains.
The policies will reduce the country's carbon emissions by about 50 million tonnes and save one trillion rupees on fossil-fuel imports by 2030, it adds.
According to a government statement, an "enabling policy framework" will be developed, along with "a robust standards and regulations framework", a public-private partnership framework for R&D, and a "co-ordinated skill development programme".
"All concerned Ministries, Departments, agencies and institutions of the Central and State Governments will undertake focussed and co-ordinated steps to ensure successful achievement of the Mission objectives," the statement adds. "[The] Ministry of New & Renewable Energy will be responsible for overall coordination and implementation of the Mission."