The gas distributor behind a hydrogen village trial in northeast England says it has the support of three quarters of the residents — yet it has only surveyed a maximum of 35% of the affected community, Hydrogen Insight has learned.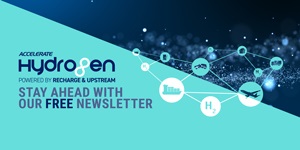 Hydrogen: hype, hope and the hard truths around its role in the energy transition
Will hydrogen be the skeleton key to unlock a carbon-neutral world? Subscribe to the weekly Hydrogen Insight newsletter and get the evidence-based market insight you need for this rapidly evolving global market
And some local residents have told Hydrogen Insight that the survey used to collect this data was flawed and designed to minimise their objections.
Northern Gas Networks (NGN) is hoping to install hydrogen heating in 2,000 properties in Redcar as part of the UK government's hydrogen village trial competition, with the view to testing a working hydrogen distribution network and demonstrating H2 domestic appliances such as boilers and cooking equipment.
Only one trial will go ahead, and NGN has been pitted against Cadent Gas, which is designing a similar trial in Whitby, part of the northwest English town of Ellesmere Port where the plan has been met with a fierce local backlash.
The outcome of the trial — and indeed whether or not it goes ahead — is important in the UK because it will feed into the government's decision whether or not to support a nationwide roll-out of hydrogen for domestic heating.
NGN's survey of residents, carried out in the autumn, revealed that 76% of respondents felt positive about the trial, alongside 19% indifferent and 5% negative, the company told Hydrogen Insight.
This survey, which was carried out by a third-party contractor, will be used to show that the public is in favour of the trial, as part of NGN's bid submission to UK energy regulator Oftem, which is due at the end of the month, NGN told Hydrogen Insight.
But the company has only managed to survey about a third of the affected residents.
NGN's 76% was garnered from 699 responses from landlords, businesses and residents, meaning that around 531 individuals were in favour. In the best possible interpretation of those results, in which just one landlord or resident is consulted per property, this means that just 35% of all 2,000 households are in favour.
The figure looks even more dire if more than one respondent was consulted per property.
But since the backlash in Whitby, the government has bolstered the consent requirement so both NGN and Cadent must show that their schemes have "substantial local support", and that this support must be verified by "an external source such as a local authority".
In Whitby, Cadent and the local authority have acquiesced to residents' demands for both a public meeting, which occurred in February, and a residents' poll.
But NGN told Hydrogen Insight that the company has no plans to hold a residents' poll, while Redcar and Cleveland council said that it was not considering a public meeting.
The company declined to elaborate on how its survey met the criteria for "substantial" local support, or how the data would be verified, saying that it continued to "work closely with government on these points".
"We want residents to be fully involved and supportive of the move to hydrogen for heating," a spokesperson for NGN said. "For those who remain concerned or unsure, we are always available to speak to them."
But none of the residents interviewed by Hydrogen Insight said they think a 35% response rate equates to "substantial" support, and some questioned the survey's validity.
"Most of the questions were asking about how keen I was on net zero," said Keith Pickett, a resident in the trial area, who reports he was surveyed in person by an official from NGN. "There was very little about hydrogen."
Pickett, who told Hydrogen Insight he was open to the trial in principle at the time he was surveyed by NGN, claims that before the survey started, the official commented that "some people don't like change", which he believes was an attempt to sway his answers in favour.
This experience was echoed by two additional residents, who said that they felt the online survey was trying to push them to answer in favour of the trial.
Hydrogen Insight asked NGN to see a copy of the document, but the company declined the request. However, a leaked copy of the online survey shows that while residents were asked for their thoughts about the trial — including the opportunity to submit comments — at least some of the 49 questions were highly leading.
In one question, residents were asked to rank eight perceived benefits of the trial, including "using a local source of energy", "reducing carbon emissions" and "creation of jobs in the local area".
Significantly, the residents were asked for their thoughts about the trial twice — once at the beginning of the survey and again at the end after a total of four questions that focused on customer benefits such as an offer of shopping vouchers, as well as the questions about the project benefits as laid out by NGN.
Respondents were also asked to view a series of informational videos about the hydrogen village proposal.
According to Pickett, most people in the trial area are unaware of the full scope of the debate around hydrogen heating, or any of the safety concerns raised by independent experts about its liability to leak, its explosiveness and the nitrous oxide emissions (NOx) emitted from burning it in air.
Many independent experts warn that using hydrogen in domestic heating will be expensive and inefficient. There are now 37 studies warning that green hydrogen, the cleanest form of hydrogen, will require five to six times as much electricity as a heat pump, making it significantly more expensive.
"There is a small hardcore of people who think it is a good idea," said Pickett. "When you ask them about it, it's usually 'I'm going to get a free cooker and boiler out of it'. You've then got people on the other side who think this is an absolutely insane idea."
"The vast majority of people are somewhere in between, " he explained. "I've found when you talk to people one-on-one about this and you explain what the dangers are and what this is going to mean, they flip in an instant."
John Mudd, who lives in the trial area and who works with hydrogen in his job as a mechanical engineer, said he was concerned primarily about hydrogen leakage and safety, none of which was covered in the online survey.
"The safety side of it, it beggars belief with all the old pipework," he told Hydrogen Insight, adding that he is not convinced by assurances that H2 leakage from a boiler can be stemmed by an excess flow valve. "You could have a leak that is less than what your boiler rate is. If someone goes on holiday for two weeks there could be a leak just dispersing in the house, building up. Hydrogen rises — it doesn't sit like natural gas does. Someone comes home, switches on the light and bumpf."
"This is why they're saying you need ventilation," he added. "That defeats the object. You're going to have to have the boiler on 24 hours a day to compensate for the heat loss [due to the extra ventilation."
Arup's Hy4Heat hydrogen risk assessment for home heating, submitted to the government in 2022, calls for non-closable ceiling-height holes in all rooms with hydrogen appliances or substantial pipework.
Steve Rudd, a landlord with a property in the trial area, is afraid for the welfare of his tenants, which include young children.
"The holes in the walls will mean all the heat is going out so it will negate [the energy going into] a warm house," he said, adding: "They'll be freezing."
"NOx levels are the other danger," he added. "Massively increased NOx levels on burning H2 over burning methane. In America they're trying to ban standard [gas] cookers because of increased asthma cases [due to NOx]. We're now trying to convert to something in our kitchens, a gas hob and oven, which will increase the rate of NOx."
"Even if there are no explosions, the NOx alone is going to cause problems."
Rudd believes that NGN has failed to secure the consent it needs to go ahead with the trial.
"We've never been asked," he told Hydrogen Insight. "If they'd asked us in the first place, we may have been more receptive to it. But we were told, in an ultimatum. In Scotland [at the H100 Fife trial] they're getting a free choice. Individual neighbours can choose either [hydrogen] or [continue with gas]. There's no respect from [NGN] at all."