Japan will increase its clean hydrogen ambitions sixfold when it updates its national H2 strategy at the end of May, according to Prime Minister Fumio Kishida.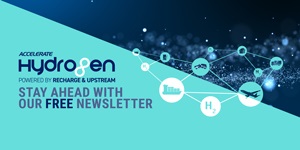 Hydrogen: hype, hope and the hard truths around its role in the energy transition
Will hydrogen be the skeleton key to unlock a carbon-neutral world? Subscribe to the weekly Hydrogen Insight newsletter and get the evidence-based market insight you need for this rapidly evolving global market
The revision of the "hydrogen basic strategy" will increase the target for H2 supply in 2040 from the current two million tonnes a year to "about 12 million tonnes", while setting a new goal for Japanese electrolyser manufacturers to win a 10% global market share by 2030.
Kishida also said his government would announce a new Contracts for Difference-style (CfD) scheme that would subsidise the difference between the price of clean hydrogen and grey H2 made from unabated natural gas or coal.
The updated plan would require ¥15trn ($112.8bn) of public and private investment to build the large-scale supply chains and industrial complexes required, he added.
Japan was the first country in the world to adopt a national hydrogen strategy back in 2017.
Due to its densely populated islands, its nuclear withdrawal following the 2011 Fukushima disaster, its relative geographic isolation and deep surrounding waters, the nation does not believe it can generate or import enough renewable energy to decarbonise, and is therefore planning to rely on imported clean hydrogen to meet its 2050 net-zero target.
But the Tokyo-based non-profit think-tank Renewable Energy Institute (REI) recently declared that the national hydrogen strategy had been "a complete failure", doing nothing to decarbonise the wealthy nation.
"[There is] a common understanding worldwide that hydrogen should be limited to applications where it would be difficult to achieve decarbonisation with other methods," it said, explaining that Japan had instead laid out a vision of a "hydrogen society where hydrogen is used in every sector", while promoting and subsidising the use of highly polluting grey H2.
"Such a strategy must be rectified without delay," said REI's 20-page study, entitled Re-examining Japan's Hydrogen Strategy: Moving beyond the 'Hydrogen Society' Fantasy.
It added that the national strategy was severely flawed due to its selection of low-priority uses for hydrogen, the prioritisation of fossil-fuel-based grey and blue H2, and a lack of focus on domestic green H2 production that has left Japan lagging behind other nations.
Analysts have also slammed Japan's plans to import clean ammonia in order to burn it in coal-fired power plants, arguing that a 50% co-firing ratio would produce more CO2 than natural-gas-fired power stations and result in extremely expensive electricity.