Norwegian cabinet minister Ola Borten Moe did not pull his punches when giving his opinion on plans by state-owned renewable-energy producer Statkraft to build 2GW of green hydrogen in Norway by 2030.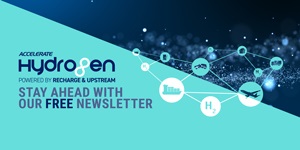 Hydrogen: hype, hope and the hard truths around its role in the energy transition
Will hydrogen be the skeleton key to unlock a carbon-neutral world? Subscribe to the weekly Hydrogen Insight newsletter and get the evidence-based market insight you need for this rapidly evolving global market
In a Facebook post last Friday, the Centre Party deputy leader stated that powering 2GW of electrolysers would require 12-13% of Norway's power, and that converting electricity to hydrogen and back again would result in 75% energy losses, so the goal would result in "10% of all Norwegian power production [being thrown down] the toilet".
This was, by his estimation, "light years away from being justifiable or sensible".
"We need all the energy we have and achieve far more sensible things than lighting a fire for the crow," he concluded, referring to a Norwegian saying that wasting heat creates warmth for the birds outside.
But Borten Moe's social media post came hours after two of his fellow cabinet ministers in the coalition government — energy minister Terje Aasland and the minister for trade and industry, Jan Christian Vestre, both from the Labour Party — had taken German vice-chancellor Robert Habeck on a visit to Nel's electrolyser factory in Herøya, where they met up with Statkraft CEO Christian Rynning-Tønnesen.
The previous day, Habeck had been in Oslo where he and Norwegian Prime Minister Jonas Gahr Støre announced a plan to build a large-scale hydrogen pipeline between their two countries by 2030, which would initially pump blue H2 from Norway to Germany, and then green hydrogen at a later date.
So it was an embarrassing, untimely intervention by Borten Moe, the minister of research and higher education, who had been energy minister in 2011-13 — especially as Statkraft had announced its 2GW green hydrogen plans in June last year, and that its planned capacity includes projects in other European countries.
"My colleague in the government is wrong in his conclusion about hydrogen," Gahr Støre told Parliament on Wednesday.
An advisor to Borten Moe told Norwegian business daily DN — which is owned by the same company as Hydrogen Insight — that the minister had not been reprimanded.
But at a press conference on Wednesday, Borten Moe began to eat his words, saying that he had not intended to criticise government policy.
He told DN: "I take a bit of self-criticism on that [Facebook] post, for two reasons.
"One thing is, and I was not aware of this, that both Terje [Aasland] and Jan Christian [Vestre] were there and witnessed the signing of this letter of intent, and that makes this type of criticism much stronger. That was obviously not the intention."
It is not clear what "letter of intent" he was referring to, as neither Nel nor Statkraft announced any signings on the day, although the energy producer had recently sealed a deal to purchase 40MW of Nel electrolysers.
Borten Moe also stated that Aasland had made "a very important clarification" that only surplus renewable energy — mainly hydropower in Norway — that would not otherwise be used by the grid would be utilised for green H2 production.
"So if you ask the rhetorical question, 'is it better that the water flows over the dam or that you stop the windmills than to produce hydrogen?' then of course you should produce hydrogen.
"So within that framework, I agree that hydrogen can make sense."