The New Zealand government has pledged to provide up to NZ$100m (US$61.3m) in subsidies for green hydrogen consumption over a ten-year period, with NZ$32.5m included in last week's annual budget for an initial four years.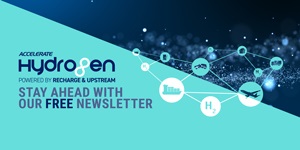 Hydrogen: hype, hope and the hard truths around its role in the energy transition
Will hydrogen be the skeleton key to unlock a carbon-neutral world? Subscribe to the weekly Hydrogen Insight newsletter and get the evidence-based market insight you need for this rapidly evolving global market
Unlike Australia, which recently announced a A$2bn ($1.35bn) incentive for large-scale hydrogen production, New Zealand's funding will focus on getting hard-to-abate sectors to switch from using fossil fuels to H2. Local publication BusinessDesk reports that the rebates will cover the price gap between these clean and dirty fuel sources and be allocated in an auction system.
The announcement comes weeks after the US state of Colorado approved the world's first public subsidy for the usage of low-carbon hydrogen — every other finanical support programme for clean H2 unveiled to date has been for its production, rather than its use.
New Zealand's subsidy will initially be focused on supporting the "just transition" of the country's southernmost region Southland.
The country's only aluminum smelter, majority-owned by mining giant Rio Tinto, is located in Southland, but in 2020 announced its closure due to high energy costs. However, the smelter extended its wind-down period to 2024 through a new power contract with local supplier Meridian Energy.
The government initially set up the Southland Just Transition unit to prevent major economic damage, given that the smelter contributes to 6.5% of the region's GDP and directly employs around 1,000 people. Even if Rio Tinto decides to fully reverse its decision and keep the plant open, the government says it "believes it is important to create more regional stability and economic diversity regardless of the smelter's decisions".
"This government is committed to supporting Southland's just transition and reducing the region's reliance on the New Zealand Aluminium Smelter at Tiwai Point," says energy and resources minister Megan Woods. "We're investing in projects identified through the just transition process, aimed at development of new industries and pathways for workers to make the shift to these new opportunities."
Hydrogen is one of these new industries the region is exploring. Last November, Meridian announced it would develop a green ammonia project producing 500,000 tonnes per year in partnership with Australian oil and gas company Woodside and Japanese conglomerate Mitsui — the Asian country's largest ammonia importer — which will explore potential offtake outside New Zealand.
New Zealand is currently working on a national hydrogen roadmap, which will feed into its wider energy strategy due for publication in 2024.