Hydrogen is "not a serious option" to decarbonise home heating in the medium term, and the UK government's mixed messaging around it is actively jeopardising its attempts to get householders to install more established technology such as heat pumps, an influential committee of legislators has warned.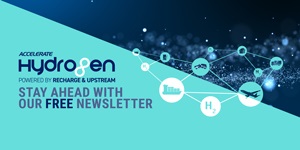 Hydrogen: hype, hope and the hard truths around its role in the energy transition
Will hydrogen be the skeleton key to unlock a carbon-neutral world? Subscribe to the weekly Hydrogen Insight newsletter and get the evidence-based market insight you need for this rapidly evolving global market
In a letter to a key minister at the newly-formed Department for Energy Security and Net Zero (DESNZ), House of Lords peer Baroness Parminter said that government statements on hydrogen — such as the proposal to mandate all boilers are "hydrogen-ready" — are confusing consumers who might otherwise take up the UK government's offer of part-funding a heat pump.
Parminter is currently running an inquiry into the department's Boiler Upgrade Scheme, a £450m ($545m) grant programme launched in 2022 to incentivise domestic installation of heat pumps and biomass boilers, in her capacity as chairman of the select committee on environment and climate change at the House of Lords, the upper chamber of Parliament.
The scheme is on track to allocate just half its total funding, she noted, which is at least in part due to the general atmosphere of misinformation around hydrogen heating in the UK.
This means that the government's ambition for the scheme to facilitate 600,000 heat pump installations per year by 2028, is unlikely to be met, she warned.
"Hydrogen is not a serious option for home heating in the short to medium term and its use is expected to be limited in the long term but the high level of misinformation and confusion that exists around hydrogen— not helped by mixed messages from Government such as the hydrogen-ready boiler consultation — is undermining take-up of heat pumps," she told Lord Callanan, parliamentary under-secretary at DESNZ.
"Misinformation" is usually characterised as unintentionally misleading or confusing information, as opposed to disinformation, which is a deliberate campaign to obfuscate or misinform.
The UK's gas industry has come under fire for its Hello Hydrogen campaign, which opponents say glosses over the long-term cost implications of hydrogen heating and the gas industry's vested interest in it, as well as overestimating the role that H2 will play in domestic heating.
The government has delayed making a decision on the use of H2 in homes until 2026, after the completion of a controversial hydrogen village trial.
But Parminter pointed out that heat pump technology is more mature and better established than hydrogen, but mixed official messaging means that many householders are unaware of it.
"The government must provide greater clarity to industry and consumers on feasible options for low-carbon home heat," she said. "Keeping the option of hydrogen open, including through the recent consultation on hydrogen-ready boilers is negatively affecting take-up of established low-carbon heating technologies like heat pumps."