The UK government's proposal to mandate all new gas boilers are "hydrogen-ready" could allow boiler manufacturers to mislead the public with greenwash, and risks leaving householders stranded with equipment that will never burn H2, a brief from energy think tank the Regulatory Assistance Project (RAP) has warned.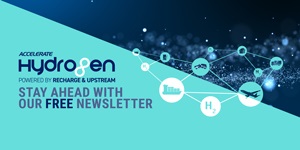 Hydrogen: hype, hope and the hard truths around its role in the energy transition
Will hydrogen be the skeleton key to unlock a carbon-neutral world? Subscribe to the weekly Hydrogen Insight newsletter and get the evidence-based market insight you need for this rapidly evolving global market
Prime Minister Rishi Sunak's government is currently consulting on a plan to mandate that all boilers sold in the UK are "hydrogen-ready" — specifically defined as able to burn 100% hydrogen — by 2025.
But a new RAP briefing, titled Regret-ready: A briefing on UK proposals for the mandating of hydrogen-ready gas boilers, warns that there is a "substantial" risk of greenwash, in which carbon-intensive products, in this case, gas boilers, are marketed as climate-friendly in order to continue selling them.
In particular it takes aim at manufacturers which are using the consultation as cover to market appliances as "hydrogen-blend-ready" — a concept that is explicitly excluded from the government's consultation — which means it is able to burn up to 20% hydrogen blends in the fossil gas mix.
Customers could be hoodwinked into buying new gas boilers that may never burn any hydrogen at all, the report warned.
"Appliance manufacturers are already marketing boilers as 'hydrogen-blend-ready', with an inference that this is a greener, net-zero-aligned technology solution," the briefing explains. "This may mislead consumers, who might think they are already switching to a clean source of heat, while in fact their new boiler continues to run on fossil heating and therefore has the same climate impact."
"Hydrogen may never be blended into the gas grid in the consumers' area," it added.
In fact, most existing gas boilers are already mostly hydrogen-blend-ready, as they are routinely tested to burn up to 23%, but RAP warns that most consumers are unlikely to pick up the difference between "hydrogen-blend-ready" and government's definition of "hydrogen-ready".
Ultimately, the only difference between a hydrogen-blend-ready boiler and a typical gas boiler is a sticker, Richard Lowes, senior associate at the RAP and author of the briefing, told Hydrogen Insight.
In fact, RAP claims that it has already heard of instances where some boiler retailers have told customers that "hydrogen-ready" boilers are already on the market — a symptom of either widespread confusion or outright deception.
"I think the big risk here is just delay, that's the point of greenwashing, to protect existing markets and products," Lowes told Hydrogen Insight. "For consumers, I think there's something quite sinister here actually — these companies have the same information I do, so I think it's a real issue of trust which seems to be being eroded across society."
And even hydrogen-ready boilers carry a significant risk of greenwash, the RAP report said.
If they become ubiquitous they could also burn fossil fuels their whole lives, especially if the boilers become obsolete for use with hydrogen due to a lack of parts availability, the briefing explains.
The issue is further clouded by the fact that the is not due to make a decision on whether to support hydrogen heating until 2026, a year after the hydrogen-ready boiler mandate is due to launch.
And even then, there is no guarantee that hydrogen will be rolled out everywhere, or even anywhere at all.
Lowes called for the boiler mandate, if it is adopted, to be pushed back until a decision is made on hydrogen heating, and only then in areas where H2 will definitely be used as a heating fuel.
It should also be accompanied by tight marketing rules, he said.
"If this decision is favourable on hydrogen heating, hydrogen-ready boilers should then only be mandated in areas which are chosen for conversion – which may be nowhere," Lowes said in his report. "In any case, if 'hydrogen-ready' boilers are ever mandated, such a change would need to come with strict requirements around marketing and communications, in order to limit the potential for greenwashing and confusion for consumers."