Saudi Arabia will pour one trillion riyals ($266bn) into a national clean energy plan, which includes an aim to make the country the world's leading exporter of clean hydrogen.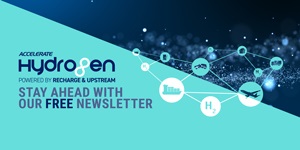 Hydrogen: hype, hope and the hard truths around its role in the energy transition
Will hydrogen be the skeleton key to unlock a carbon-neutral world? Subscribe to the weekly Hydrogen Insight newsletter and get the evidence-based market insight you need for this rapidly evolving global market
Energy minister Prince Abdulaziz bin Salman announced the plan yesterday at an energy conference hosted by national oil company Aramco yesterday, but revealed few details.
"We are determined to be the leading exporter of hydrogen, as well as to provide clean hydrogen for local uses in heavy industries to produce green products such as green steel, green aluminum, fertilisers, and others at competitive prices," he stated.
Saudi Arabia, the world's biggest oil exporter, is looking to diversify its income and job market as it targets carbon neutrality by 2060.
Aramco last year announced a plan to produce two million tonnes of blue hydrogen — made from natural gas with carbon capture — by 2030.
The country is the home of one of the world's biggest green hydrogen projects, at Neom, the controversial new city under construction in the northern desert, which will be powered by 4GW of wind and solar energy and produce about 200,000 tonnes of green hydrogen per year and 1.2 million tonnes of green ammonia.
The project — a joint venture between Saudi developer ACWA Power, US industrial gases firm Air Products, and the state-owned Neom development company.
Robin Mills, chief executive of the Qamar Energy consultancy, told the Financial Times last year that Saudi Arabia could succeed as a green hydrogen exporter due to its "excellent solar and wind resource", available land and good geographical position to export H2 to Europe. The Middle East is often cited as having potential to transport green hydrogen to the EU via pipeline, which would be a cheaper option for Europeans than long-distance shipping.
"So the fundamentals are good," said Mills. "I'm not saying KSA doesn't have the capabilities, just that they now need to demonstrate them."