The Scottish government says it will open a "call for proposals" for renewable H2 projects in early 2023 — supported by a new £90m ($112m) Green Hydrogen Fund — as part of its bid to install 5GW of clean H2 by 2030, and 25GW by 2045.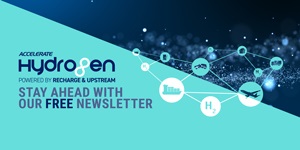 Hydrogen: hype, hope and the hard truths around its role in the energy transition
Will hydrogen be the skeleton key to unlock a carbon-neutral world? Subscribe to the weekly Hydrogen Insight newsletter and get the evidence-based market insight you need for this rapidly evolving global market
In its finalised Hydrogen Action Plan — unveiled yesterday, 13 months after a very similar initial draft was first published — the devolved administration includes blue hydrogen in its previously announced 2030 target, but makes it clear that the immediate priority is for renewable H2.
"We expect the majority of our 5GW ambition by 2030 to come from renewables," the document states, adding that the figure translates to more than 450,000 tonnes of H2.
And most of that renewable energy will be from onshore and offshore wind.
Scotland has one of the largest offshore wind pipelines in the world, having awarded leases to 20 projects with a combined capacity of 27.6GW earlier this year, with "many of the successful applicants... considering hydrogen production as part of their plans".
Those include installing electrolysers offshore, either on wind turbines or oil & gas platforms, then pumping the hydrogen to shore via existing gas pipelines.
Michael Matheson, the cabinet secretary for net zero, energy and transport — the Scottish equivalent of minister — explains in the document's foreword: "Our priority is to get as much renewable hydrogen into the energy system as quickly as possible, while also supporting the establishment of low-carbon hydrogen production at scale in the 2020s, linked to carbon capture and storage (CCS)."
The action plan explains that blue hydrogen projects would not be developed in Scotland until the mid-2020s.
However, £80m has been allocated "to support the development of CCUS and CCS-enabled negative emissions technologies in Scotland" in order to enable "low and ultimately negative-carbon hydrogen production in Scotland". Negative-carbon projects would involve biomass or biogas in which plant matter is used that has already drawn CO2 from the air, with that carbon then stored underground.
Scotland says it will adopt the same low-carbon hydrogen standard as the UK government — 20g of CO2-equivalent per megajoule, which translates to 2.4kg of CO2e per kilogram of H2.
This means that total emissions from blue hydrogen projects — including upstream methane emissions, carbon dioxide that cannot be captured, leaks from the transportation and storage of the captured CO2, and emissions from electricity used — would need to fall under this upper limit.
According to blue hydrogen proponent Equinor, meeting that emissions limit would require "at least 90% carbon capture if using UK gas and preferably 95% to have a workable margin", with upstream methane emissions of under 1%.
How would the hydrogen be used?
In the action plan, Matheson explains how he envisages the green hydrogen to be used: "As a government, we are convinced that hydrogen, alongside renewable electricity, will play an extremely important part in our energy system going forward.
"Electrification will do the heavy lifting in our march towards net zero, but there are parts of our economy and energy system that are very difficult to electrify, and hydrogen could provide a solution for sectors such as heavy-duty on and off-road transport, shipping, aviation and industrial high temperature heat.
"Innovative and smart climate action will also include the use of hydrogen in the production of synthetic fuels and in energy storage solutions to help increase flexibility and balance the grid and there is some scope for hydrogen to support parts of our domestic heating systems."
But despite having provided £6.9m of taxpayer money to the planned H100 Fife hydrogen domestic heating pilot project, the action plan adds: "We do not consider that hydrogen will play a central role in the overall decarbonisation of domestic heat and therefore [we] cannot afford to delay action to decarbonise homes this decade through other available technologies."