The South Korean government has announced 240bn won ($192.7m) of funding to create six "hydrogen cities" — with a focus on blue H2 derived from fossil gas with carbon capture and storage.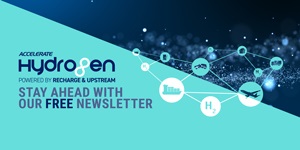 Hydrogen: hype, hope and the hard truths around its role in the energy transition
Will hydrogen be the skeleton key to unlock a carbon-neutral world? Subscribe to the weekly Hydrogen Insight newsletter and get the evidence-based market insight you need for this rapidly evolving global market
The central aim of the Hydrogen City Creation Project is to enable H2 to be used in daily life, such as in housing and transport, in six cities across the country — Pyeongtaek, Namyangju, Dangjin, Boryeong, Gwangyang and Pohang.
Each city will receive 40bn won annually over the next four years, with half coming from national funds, and half from local government.
Plans include the construction of a new hydrogen port and "blue hydrogen production special complex" in Pyeongtaek, with about 15km of new H2 pipelines connecting the plant with the port, transport bases and fuel cells that would provide heat and power to apartment blocks and commercial facilities.
Namyangju, near the capital city Seoul aims to become a "self-sufficient city centred on a hydrogen economy differentiated from other new cities", according to a government statement. Here, fuel cells will be installed in public housing, public offices, and sports and cultural centres, along with H2 filling stations, buses, cleaning vehicles and pipelines — along with new waste-to-hydrogen and biogas-based H2 production plants.
Similar facilities would be installed in Dangjin and Boryeong, which would both build plants producing hydrogen from organic waste such as livestock manure.
In Gwangyang, in addition to hydrogen being used in apartment blocks, swimming pools and buses, there will be a project demonstrating hydrogen-powered tractors and drones. The city also intends to build a hydrogen-only port terminal, but it is not clear if that will be funded by the new government money.
Pohang will also use fuel cells in public housing and facilities, and install filling stations for H2 buses and about 15km of pipelines to connect hydrogen production at local steelworks with the aforementioned amenities and the Blue Valley industrial complex. A demonstration green hydrogen plant using electrolysers will also be built at the industrial complex, but the size of it has not been revealed.
The govenrment announcement follows the successful implementation of three ongoing "hydrogen city" pilot projects, which saw similar but smaller schemes established in the cities of Ulsan, Ansan and Jeonji.
"Based on the results of the pilot project so far, the hydrogen city creation project is planned to be promoted in earnest from this year. Not only will it contribute to economic revitalisation, such as savings and carbon emission reduction, but it will also accelerate the transition to a carbon-neutral society," said Gil Byeong-woo, director of urban policy at the Ministry of Land, Infrastructure and Transport.
South Korea's plans to decarbonise via a hydrogen economy that will largely rely on imports is controversial, with critics arguing that future energy costs would be so high in the coming decades that products made in the country would not be competitive with those produced elsewhere.
The Korean government believes that, due to its dense population and isolated location, it would not be able to meet most of its future energy needs — as well as its net-zero commitments — through renewable energy, unlike most of its counterparts in the West.
The original version of this article stated that 240bn won was equal to $19.27m, but the actual figure is $192.7m. Apologies for the error.