A total of 54 hydrogen-related companies and organisations, including electrolyser makers, project developers and users — as well as the influential US Chamber of Commerce — have signed a letter to the US government calling for no additionality clauses in the forthcoming rules on green H2 production.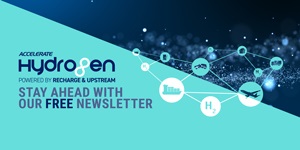 Hydrogen: hype, hope and the hard truths around its role in the energy transition
Will hydrogen be the skeleton key to unlock a carbon-neutral world? Subscribe to the weekly Hydrogen Insight newsletter and get the evidence-based market insight you need for this rapidly evolving global market
Additionality is the concept that only new renewable-energy projects can be used to power the electrolysers used to produce green hydrogen. This is because existing green energy is already needed by the electricity grid, and taking that away would necessitate its replacement by fossil fuel-fired power plants, thereby increasing overall greenhouse gas emissions.
Indeed, a recent analysis found that allowing green H2 producers to use existing renewables could increase overall emissions by a factor of five.
The EU has included an additionality clause in its forthcoming Delegated Act defining clean hydrogen — a move that will "significantly harm market growth, adding significant costs, as well as delaying project construction and development", according to the US letter.
The central argument of the letter — sent to Lily Batchelder, assistant secretary for tax policy at the US Treasury Department, which will ultimately decide on the tax credit rules this summer — is that an additionality requirement would be arbitrary and damage the national decarbonisation drive.
"A megawatt hour of electricity dedicated to electrolysis is no different than a megawatt [sic] of power dedicated for heat pumps or battery electric vehicle charging," it says.
"All of these technologies are incentivized by the federal government and it would be arbitrary and unfounded to presume hydrogen to have any more detrimental impact to the efforts to decarbonize than any other electric load [sic].
"In its final guidance, Treasury should ensure that it is providing an equitable approach to all clean energy sectors and not adding undue restrictions to any one individual sector. Adding an additionality requirement for the clean hydrogen sector alone would unfairly single out and burden the development of clean hydrogen."
Additionality would also "significantly stifle the clean hydrogen market by adding unreasonable costs and delays for clean hydrogen producers, running counter to the IRA [Inflation Reduction Act, which includes hydrogen tax credits of up to $3/kgH2] and undermining its economic, jobs, and environmental benefits".
The signatories, listed below, argue that the intent of the IRA is "to grow the hydrogen industry and its potential for large-scale decarbonization will be unfulfilled should additionality requirements be implemented".
"Hydrogen is the only option available to many hard-to-abate sectors and hindering clean hydrogen production through additionality requirements will significantly delay industry's ability to decarbonize the economy."
Additionality would also result in "a significant loss of economic growth, clean manufacturing and good-paying jobs".
The letter was organised by the Fuel Cell and Hydrogen Energy Association, which represents more than 90 companies and organisations in the H2 space, and signed by the following businesses and bodies (in alphabetical order):
3M
ADL Ventures
Air Liquide Hydrogen Energy U.S. LLC
American Center for Mobility (ACM)
Baker Hughes
Ballard Power Systems, Inc.
BayoTech
Bloom Energy
Business Council for Sustainable Energy
California Hydrogen Business Council
CF Industries
Constellation Energy
Cummins Inc.
Douglas County Public Utility District
ENGIE North America, Inc.
FirstElement Fuel, Inc.
FRIEM America
FuelCell Energy
General Motors LLC
GKN Hydrogen
Honeywell International Inc.
Howard Energy Partners
HyAxiom, Inc. – A Doosan Company
Hyundai Motor America
IHI Turbo America, Co.
ImaGEN Inc.
Infinity Fuel Cell and Hydrogen, Inc.
JERA Americas
John Cockerill
Methanol Institute
Mitsubishi Power Americas, Inc.
Monolith
National Hydropower Association
Nebraska Public Power District
Nel Hydrogen
Nikola Corporation
Nuclear Energy Institute
OCI Global
PDC Machines LLC
Phillips 66
Plug Power Inc.
Proteum Energy LLC
Puget Sound Energy
Renewable Innovations
Renewable Hydrogen Alliance
Robert Bosch LLC
Swagelok Chicago │ Milwaukee │ St. Louis
Taylor-Wharton
Terrestrial Energy USA
Toyota Motor North America
Twelve Benefit Corporation
U.S. Chamber of Commerce
W. L. Gore & Associates
ZeroAvia