The UK government has today proposed a new legal mandate requiring all new gas boilers sold from 2026 to be "hydrogen-ready", while at the same time admitting "there is no guarantee that any hydrogen-ready boilers will ultimately be converted to run on hydrogen gas".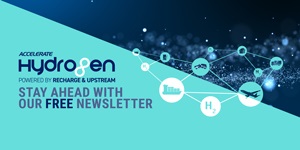 Hydrogen: hype, hope and the hard truths around its role in the energy transition
Will hydrogen be the skeleton key to unlock a carbon-neutral world? Subscribe to the weekly Hydrogen Insight newsletter and get the evidence-based market insight you need for this rapidly evolving global market
The Conservative administration currently has a policy of not making any decision about the use of hydrogen for domestic heating until 2026, after "neighbourhood" and "village" H2 heating trials have concluded.
Burning green hydrogen in boilers will require five to six times as much renewable energy as electric heat pumps to provide the same amount of heat, and consequently, not a single independent study into the decarbonisation of heating has recommended using H2 — with at least 32 arguing against it.
But gas distributors and boiler makers in the UK have been lobbying hard to push hydrogen heating, arguing that the power grid will not be able to cope if all the country's natural-gas boilers are replaced with electric options, and that heat pumps are too expensive.
"The government's view is that there is a strong case for the introduction of hydrogen-ready boilers as standard from this date, provided that these boilers can meet all relevant regulatory standards, that they can reach price parity with existing gas boilers if deployed market wide, and assuming that a single market-wide definition can be agreed," it says in a new consultation document.
Hydrogen-ready boilers are defined as gas boilers that can "be easily converted by a gas engineer in future to operate on [100%] hydrogen".
"The deployment of hydrogen-ready boilers from the mid-2020s is expected to deliver significant benefits should hydrogen later be rolled-out in the gas grid, by reducing the costs associated with scrapping natural gas-only boilers before the end of their useful life. This is expected to hold even in the case of a partial grid conversion [to 100% hydrogen]," the document adds.
"Mandating hydrogen-ready boilers will give industry the confidence to prepare supply chains to ensure the benefits of the potential transition are maximised."
It also explains why the government believes that a hydrogen-ready boiler mandate makes sense before any decision is made on whether H2 should be used for heating.
"We are proposing that a decision to require gas boilers to be hydrogen-ready should be made before broader strategic decisions on hydrogen for heating, so that the mandate can be implemented in 2026 and deliver the aforementioned benefits… it is the government's view that the mandate constitutes a low-regrets action in terms of impacts to consumers, whether their hydrogen-ready boiler is converted or not, as they will not face additional upfront purchasing costs."
The document states that the mandate for hydrogen-ready boilers would only be applicable if "they can reach cost parity with natural gas only boilers by the time that they are required as standard".
But there is no mention in the document of the increased cost of burning hydrogen compared to natural gas, which contains roughly three times as much energy by volume as H2. This is, of course, never mentioned when gas distributors or boiler makers campaign for 100% hydrogen heating.
The publication of the document comes less than two months after UK gas-industry lobby group, the Energy and Utilities Alliance, called for such a consultation to be made. And the sector is already celebrating.
"Christmas has arrived early, hydrogen friends!" wrote Clare Jackson, CEO of Hydrogen UK, another trade body lobbying for H2 heating, in a LinkedIn post about the document.
The public consultation on the proposal will run until 21 March 2023, "after which responses will be analysed and we expect to provide a response to this consultation in 2023".