The UK's main opposition party, widely tipped to form the UK's next government within 18 months, has unveiled plans to double the country's green hydrogen target to 10GW by 2030, as part of a wider programme to stimulate green growth.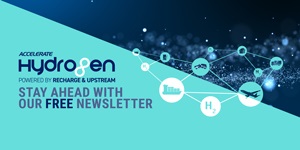 Hydrogen: hype, hope and the hard truths around its role in the energy transition
Will hydrogen be the skeleton key to unlock a carbon-neutral world? Subscribe to the weekly Hydrogen Insight newsletter and get the evidence-based market insight you need for this rapidly evolving global market
Plans for a new sovereign wealth fund could see billions of pounds-worth of investment channelled into the UK's hydrogen sector, including a £500m ($640m) fund for green H2 "manufacturing facilities" and a £3bn cash pot to transform its steel industry.
But the party has not laid out any policy measures on hydrogen or heat pumps to decarbonise domestic heating, choosing instead to focus on insulation — and has not said whether it would support the controversial hydrogen village trials.
Labour is currently riding high in the polls and is expected to push the incumbent Conservative Party out of power in the next election — which can be no later than 28 January 2025 — although it is not clear whether the left-of-centre party will have enough support to form a government on its own.
In a speech at a tidal energy turbine manufacturing facility in Leith, Scotland yesterday (Monday), Labour leader Sir Keir Starmer unveiled a plan to deliver one of the party's main flagship policies, "to make Britain into a clean energy superpower".
Among the proposals, which include new targets to quadruple offshore wind capacity to 55GW by 2030, triple solar power to 50GW and double onshore wind power to 35GW, is a pledge to re-focus the UK's existing 10GW hydrogen target at green hydrogen only.
The incumbent government's plan is to produce "at least" 5GW of so-called "electrolytic" hydrogen — made using either grid electricity or directly via renewables — as part of its wider 10GW target for low-carbon hydrogen, including 5GW of blue H2 made with fossil gas and carbon capture and storage (CCS).
But the Labour pledge specifically targets "green hydrogen" — a term which is usually used to refer to H2 made specifically from renewable electricity.
A Labour government would "double the government's target on green hydrogen, with 10GW of production for use particularly in flexible power generation, storage, and industry like green steel", said the document accompanying Starmer's speech.
Central to the proposal is a plan to create a National Wealth Fund (NWS) and a state-owned energy company, GB Energy, that would respectively finance and build up the UK's clean energy infrastructure — including investment in green hydrogen.
The party has already pledged to spend £500m from the NWS on green hydrogen manufacturing facilities over its first Parliament (roughly one year).
The document also pledged £1bn for industrial "clusters", where producers feed large amounts of clean hydrogen directly to industrial consumers. Although Labour doesn't mention blue hydrogen directly, most of the clusters currently in development are due to be fed by blue H2 — including Progressive Energy's HyNet project in northwest England, BP's H2Teeside and Equinor's H2H Saltend project in northeast England and Ineos' Grangemouth/Acorn blue hydrogen project in Scotland.
"Some nation will win the race for new hydrogen power, why not us?," Starmer said. "It's tidal energy here and in South Wales. It's clean hydrogen energy in Yorkshire, Merseyside and Grangemouth."
The party said it would use the NWS to invest £1.8bn in ports infrastructure within a year to make them "renewables ready" — able to deliver a massive uptick in offshore wind construction — as well as £3bn in green steel over a decade, which would require significant amounts of green hydrogen.
But Starmer was remarkably quiet about the prospects for decarbonising the UK's heat sector — in fact, heat was only mentioned once throughout the document.
Instead, Labour is choosing to focus its resources on a massive insulation programme in an effort to patch up the UK's notoriously draughty housing stock, which could be interpreted as the party laying the foundation for a heat pump drive later on.
One of the criticisms commonly levelled at heat pumps in the UK is that they do not work efficiently in the country's draughty homes — a claim that is disputed by heat pump proponents.
But hydrogen boilers and H2 blending have been championed hard as a solution by the UK's gas industry.
The UK's current hydrogen "champion", Johnson Matthey's Jane Toogood, has called for hydrogen blending to be used to stimulate demand in the sector, while the current government has got the ball rolling on a 2,000-home hydrogen village trial with the aim of testing H2 in the gas network and in domestic heating and cooking ahead of an official decision on its hydrogen heating policy in 2026.
However, the two possible hydrogen village trial proposals, both currently in the design phase, have proved controversial and unpopular with residents.
And, although it is looking increasingly likely that the current government will not be in power in 2026 to make a decision on H2 in domestic heating, Labour has not responded to questions from Hydrogen Insight on the party's official policy.
Labour has also come under criticism from some of its trade-union backers for its pledge to cease issuing oil & gas licences in the UK, which is possibly why the plan was heavily weighted towards the impact on employment and skills, as well as on reducing energy bills.
And the Labour leader directly credited US President Joe Biden's Inflation Reduction Act as inspiration for the renewable energy-focused policy drive.
"The American Inflation Reduction Act is setting the pace," Starmer said in yesterday's speech. "In seven months they've created more jobs than we have in seven years, but they're not the only ones and in truth, we've never been on this pitch."