The US, Canada and Mexico have agreed to develop a clean hydrogen market in North America, following the North American Leaders' Summit in Mexico City this week.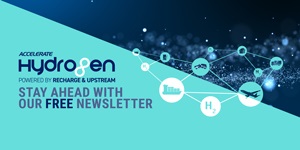 Hydrogen: hype, hope and the hard truths around its role in the energy transition
Will hydrogen be the skeleton key to unlock a carbon-neutral world? Subscribe to the weekly Hydrogen Insight newsletter and get the evidence-based market insight you need for this rapidly evolving global market
According to a fact sheet of "key deliverables" from the summit released by the White House, President Joe Biden, Prime Minister Justin Trudeau and President Andrés Manuel López Obrador "committed to combatting the climate crisis" by working together in six areas, including methane emissions reduction, electric vehicle chargers and hydrogen.
The three countries would develop "a North American clean hydrogen market, including potential cooperation on research and development, safety codes and standards, cross-border hydrogen clusters, green freight corridors, and integrated maritime operations", the document explained.
However, a similar fact sheet released by Prime Minister Trudeau's office was less forthright, explaining that the agreement on H2 was only "committing to trilateral discussions on the potential for developing a North American hydrogen market, including potential cooperation on research and development, safety codes, and standards".
It added: "Hydrogen will be an essential part of North America energy mix in a net-zero future."
A Mexican government statement about the outcomes from the two-day meeting, sometimes referred to as the Three Amigos Summit, merely stated: "We will explore standards to develop hydrogen as a regional clean energy source."
The US last year passed legislation to provide a clean hydrogen tax credit of up to $3/kg of H2, the practical details of which are still being finalised. This prompted Canada to promise an almost identical government subsidy to clean hydrogen producers, for which it is currently undertaking a public consultation.
Both countries are expected to officially sign off on their H2 subsidies this year, unleashing a wave of investment.
By contrast, Mexico does not even have a national hydrogen strategy in place.
But according to the Mexican Hydrogen Association, green H2 produced in Mexico would be 64% cheaper than in the US due to the Latin American nation's superior wind and solar resource. However, that appears to be a best-case scenario.