The US government has released the final version of its long-awaited National Clean Hydrogen Strategy and Roadmap, eight months after unveiling the draft document in September last year.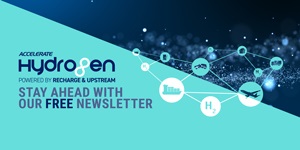 Hydrogen: hype, hope and the hard truths around its role in the energy transition
Will hydrogen be the skeleton key to unlock a carbon-neutral world? Subscribe to the weekly Hydrogen Insight newsletter and get the evidence-based market insight you need for this rapidly evolving global market
Following a public consultation, the three key priorities remain the same in the updated paper: the targeting of "strategic, high-impact uses for clean hydrogen", reducing the cost of clean H2, and building regional clean hydrogen hubs.
The goals for domestic clean H2 production also remain the same: 10 million tonnes by 2030, 20 million by 2040 and 50 million by 2050.
"The use of clean hydrogen [defined as producing less than 4kg of CO2-equivalent per kg of H2] will be focused strategically to provide maximum benefits, particularly in sectors that are hard-to-decarbonize," the 99-page document from the Department of Energy (DOE) explains.
"Rather than competing with alternative low-cost and efficient decarbonization technologies, such as electrification, clean hydrogen adoption will focus on end-uses that lack alternatives and are in industries that can build momentum to enable scale, increase benefits, and drive down cost."
This all but rules out the use of H2 for cars, the heating of buildings and co-firing in power stations — despite the government's own Environmental Protection Agency championing the latter only last month.
"Specific markets include the industrial sector (eg, chemicals, steel and [oil] refining), heavy-duty transportation, and long-duration energy storage to enable a clean grid."
And the strategy is still to reduce the cost of producing clean hydrogen by electrolysis to $2/kg by 2026 and $1/kg by 2030 without subsidy — the so-called "Hydrogen Shot" — even though a recent government report stated that the US was on course to reach $1.50/kg in 2035.
"The United States can dramatically lower the delivered cost of clean hydrogen by developing sustainable and supply-resilient pathways, including electrolysis, thermal conversion with CCS [carbon capture and storage], and advanced or hybrid production pathways," the document continues.
"Harnessing the innovation and entrepreneurial spirit of Americans and world-class National Laboratories, industry, and academic facilities, in addition to ramping up deployments, can help drive down costs rapidly and achieve scale within a decade."
And it adds: "Scale can be achieved strategically by focusing on regional networks, ramping up hydrogen production and end-use in close proximity to drive down transport and infrastructure costs and create holistic ecosystems that provide local benefits.
"For instance, by leveraging the [$8bn] Regional Clean Hydrogen Hubs program as established in the BIL [2021 Bipartisan Infrastructure Law], DOE will focus on catalyzing regional infrastructure networks, bolstering the uptake of long-term hydrogen offtakers, and unlocking private capital."
Costs and usage
The clean hydrogen production tax credit of up to $3/kg, introduced in last year's Inflation Reduction Act but yet to be enacted (see panel below), will be the key to enabling current users of grey hydrogen (made from unabated fossil gas) to switch to the cleaner option, the document suggests.
The full $3/kg tax credit — for clean hydrogen produced with lifecycle greenhouse gas emissions of less than 0.45kg of CO2-equivalent per kg of H2 — would enable green hydrogen to break even with grey immediately in the refining and ammonia sectors.
But it would take longer for clean H2 to reach the threshold for cost-competitiveness in the steel industry or with diesel in heavy-duty trucks, until 2027 and 2030 respectively.
The strategy document talks about three phases — or "waves" — of hydrogen usage.
"Applications of clean hydrogen in the first wave will be jumpstarted by existing markets that have few alternatives to clean hydrogen for decarbonization and where there is access to hydrogen and compatible end uses."
These include: ammonia production; oil refining; long-haul heavy-duty trucks; long-distance buses; heavy machinery in mining, construction and agriculture; and forklifts.
The second wave — "use cases where clean hydrogen offers a growing economic value proposition, supported by commitments by industry and policy momentum" — includes steel production; some industrial chemical production; energy storage and power generation; medium-duty trucks, regional ferries; and aviation (ie, using H2 directly and via sustainable fuels produced from clean hydrogen and biomass/waste feedstocks).
And the third wave — which "will become competitive as clean hydrogen production scales significantly and as costs decline and infrastructure becomes available" — includes shipping (using clean H2 directly or via derivatives ammonia or methanol); cement; back-up and stationary power for resilience in hospitals, data centres, etc); and "blending with existing natural gas networks [to] support targeted decarbonization of hightemperature heating systems, primarily in the industrial sector where high temperatures are needed for certain sectors, such as chemicals".
It is worth noting that railways (or railroads in the US) are mentioned as a potential use of hydrogen in the document, but not in the section about waves.
Actions and milestones
The strategy document also includes 110 "actions" that the US government plans to take by 2025, 2029 and 2035, although most of these might be better be described as "aims" or "goals", and many are already under way.
These are split into four sections: clean hydrogen production, delivery and storage infrastructure, end uses and market adoption, and "enablers", which are neatly summarised by the roadmap in the following "actions and milestones":
1) Clean hydrogen production
Catalyze research, development and demonstration in electrolysis, thermal conversion and new pathways to meet Hydrogen Shot [by 2025]
Demonstrate replicable, scalable production from renewables, nuclear, and fossil and waste with CCS [by 2025]
Deploy gigawatt-scale electrolyzers and develop domestic supply chains [2026-29]
Scale up electrolyzer manufacturing and recycling/reuse capacity [2026-29]
Achieve ten million tonnes of production capacity and $1/kg target [2030-35]
2) Delivery and storage infrastructure
Identify and prioritize barriers to infrastructure roll out [by 2025]
Initiate supporting infrastructure for regional hubs [by 2025]
Demonstrate advanced and efficient infrastructure components [2026-29]
Develop sustainable regional clean hydrogen networks [2026-29]
Deliver clean hydrogen at scale [2030-35]
3) End uses and market adoption
Engage regulators to lay groundwork for strategic adoption across sectors [by 2025]
Initiate industrial projects and develop offtake agreements [by 2025]
Deploy regional clean hydrogen hubs [2026-29]
Deploy technologies that lower pollution and provide resiliency [2026-29]
Scale up hydrogen hubs and prepare export opportunities [2030-35]
4) Enablers
Engage stakeholders; address safety codes and standards; develop critical supply chains [by 2025]
Develop and expand workforce, talent pools, and apprenticeship programs [by 2025]
Ensure 40% of benefits flow to disadvantaged communities impacted by DOE-funded clean H2 projects [2026-29]
Demonstrate business cases and activate private capital [2026-29]
Achieve Justice 40 [a separate government initiative to address decades of underinvestment in disadvantaged communities]; create good-paying jobs, and ensure public health and safety [2030-35]
The report concludes that clean hydrogen is "an important element of the nation's path to decarbonization".
"Federal agencies, through a whole of government approach, are committed to working with partners in industry, academia, national laboratories, local and Tribal communities, and more to advance this transition and will leverage a broad array of tools including policies, financial assistance, loans, apprenticeship programs, and stakeholder engagement, to accelerate progress.
"Through effective collaboration and with the right strategies and implementation plans, the United States can and must succeed in the development of a sustainable, resilient, and equitable clean hydrogen economy."
Details of the US hydrogen tax credit
The $433bn Inflation Reduction Act of 2022 creates a tax credit that would pay clean hydrogen producers up to $3 per kilogram (adjusted for inflation).
The size of the tax credits available to US clean hydrogen producers depends on the lifecycle greenhouse gas (GHG) emissions of each project — and more importantly, on how much staff are paid.
So the basic tax credit rate for "qualified clean hydrogen" is set at $0.60/kg, with a sliding scale depending on lifecycle emissions — measured in carbon dioxide-equivalent (CO2e) — of the H2 produced.
Hydrogen manufactured with less than 0.45kg of lifecycle CO2e emissions per kg of H2 would receive 100% of the credit, followed by 33.4% for 0.45-1.5kgCO2e/kgH2, 25% for 1.5-2.5kg and 20% for 2.5-4kg.
The lifecycle emissions would have to be verified "by an unrelated third party", and only projects that start construction before 2033 would qualify.
However, the wage requirement in the new bill seems to be the most important part of the deal — multiplying the size of the tax credit by a factor of five.
Producers would be eligible for this boost if they ensure "that any laborers and mechanics employed by contractors and subcontractors in the construction of such facility… shall be paid wages at rates not less than the prevailing rates for construction, alteration, or repair of a similar character in the locality in which such facility is located as most recently determined by the Secretary of Labor".
Importantly, these lifecycle emissions are calculated from "well to gate" — in other words, they would include upstream methane emissions in the production of blue hydrogen (which is made from natural gas with incomplete carbon capture and storage).
Also, the IRA states that blue hydrogen projects would be ineligible for H2 tax credits if they already receive federal tax credits for carbon capture and storage — but green hydrogen projects would also be allowed to receive renewable energy tax credits valued at $30/MWh in addition to the hydrogen ones.