The idea behind the US hydrogen tax credits, contained in last year's Inflation Reduction Act (IRA) is to reduce the cost of clean H2, in order to make it a more financially attractive proposition for users.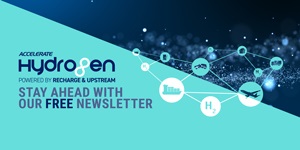 Hydrogen: hype, hope and the hard truths around its role in the energy transition
Will hydrogen be the skeleton key to unlock a carbon-neutral world? Subscribe to the weekly Hydrogen Insight newsletter and get the evidence-based market insight you need for this rapidly evolving global market
With a subsidy of up to $3 per kilogram of hydrogen (depending on lifecycle greenhouse gas emissions), the green H2 made in America is widely expected to be among the cheapest in the world to produce.
But that does not necessarily mean that all the cost savings will be passed on to buyers when the tax credits start being handed out — a date that is still unclear as the US Treasury continues to draft its IRA guidance.
How the tax credits will be divided up between producers and buyers is becoming something of a discussion point among industry players, with the question being raised on Wednesday during Plug Power's conference call about its 2022 financial results.
One analyst, PJ Juvekar, managing director of equity research at investment bank Citi, said to Andy Marsh, CEO of the electrolyser, fuel cell and green hydrogen producer: "In talking to other hydrogen producers and industrial gas companies, everyone is struggling to figure out the IRA benefit that you get, how much of that [will] the producers keep, and how much of that will they pass on to their customers? I think I get different answers from different people."
Marsh responded: "I think what it is in 2025 will be different in 2030-32, that initially, the producer will be able to capture a higher percentage of the production tax credit — let's circle in the 70% range.
"But I think as time goes on and there's more competition that the ability for the producer to capture that level, I think, declines. Crystal balls are tough — but I would think in 2028-29, you're probably talking 30%."
He added: "I have real live data at least initially that probably is a pretty fair estimate of the initial number I'm putting out there."
Asked whether Plug would have a 'first mover advantage', Marsh confirmed: "I feel very strongly about that based on contracts we've already signed."
According to the latest price assessments from analyst S&P Global Platts, green hydrogen produced in alkaline electrolysers in the US Gulf region would cost $2.29/kg today — which with a tax credit of $3 would make each kilogram profitable before it is sold.
Plug Power says it is on track to have a network of 500 tonnes per day of green hydrogen in the US by 2025 and 1,000 tonnes per day globally by 2028.
Plug Power delivered its fourth quarter results last week, disappointing investors with revenues of $221m, below the analysts' estimates of $277m, nevertheless increasing its 2022 revenues by 36% compared to 2021.
The gross margins were negative 28% — and the company is expecting negative earnings for years to come as it is investing massively in equipment and new manufacturing plants — ramping up annual electrolyser capacity from 1GW at the end of 2022 to 3GW this year.