Germany's coalition government yesterday announced a new law that would ban the installation of new fossil-fuel-only heating systems from next year, with gas boilers still allowed if they are "hydrogen-ready" — providing that local gas distributors guarantee to put in place the required H2 infrastructure by the start of 2035.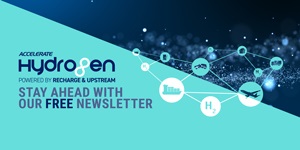 Hydrogen: hype, hope and the hard truths around its role in the energy transition
Will hydrogen be the skeleton key to unlock a carbon-neutral world? Subscribe to the weekly Hydrogen Insight newsletter and get the evidence-based market insight you need for this rapidly evolving global market
But according to a national association for gas network operators, the bill is a "slap in the face" because it will be impossible for German gas distributors to convert their grids to hydrogen in less than 12 years — so they will consequently halt all work on H2 heating.
The bill — an amendment to the Building Energy Act — insists that all new heating systems must use at least 65% renewable energy from 2035, and gas grids that do not allow this will be switched off — as Hydrogen Insight reported earlier this month in an article about a very similar draft version of the law.
The German Technical and Scientific Association for Gas and Water (DVGW) has described the new bill as "a slap in the face for millions of consumers and companies who want to use climate-friendly gases for heating or for manufacturing processes in the future", saying it is little more than an effort to "initiate full electrification of the energy supply through the back door".
DVGW chairman Gerald Linke said: "The entire gas network must be operated entirely with climate-neutral hydrogen by the end of 2034… [and] the gas network operators are forced to present a transformation plan for climate-neutral gases at the beginning of 2024.
"Under these circumstances, no gas network operator will initiate the transformation to hydrogen and stop efforts that have already been made.
"This completely nips the ramp-up of the hydrogen economy in the bud and [is] a risky path into the future energy supply."
Robert Habeck, the Green vice-chancellor and federal minister for economic affairs and climate action, who has been in charge of drafting the new legislation, told a press conference yesterday that he thought planning for hydrogen heating would be a risk, and he has long been an advocate of electric heat pumps and district heating.
And his de-facto deputy at the ministry, fellow Green politician Franziska Brantner, told a newspaper group yesterday that she thought "hydrogen will probably be the most expensive route" to decarbonised heating.
According to reports in Germany, Habeck only included the clauses about hydrogen heating on the insistence of his coalition partners, the Free Democratic Party (FDP), which wanted to keep future options as open as possible, but the economically liberal party has not made any statements in favour of H2 heating.
Despite signing off on the new bill, the FDP has stated that it wants to see the legislation amended when it goes through Parliament to allow greater flexibility for hydrogen usage.
The DVGW agrees, with Linke stating: "The law urgently needs to be improved in the parliamentary process."
Other groups disagree, and believe that the allowance of hydrogen-ready boilers and future H2 heating systems are a mistake.
"The widespread use of hydrogen in the heating sector is an illusion and is associated with enormous financial risks for consumers," said Stefanie Langkamp, director of politics at the German Climate Alliance.
Jürgen Leppig, chairman of Energy Advisors Association GIH, said: "Giving citizens the prospect of heating with hydrogen is tantamount to telling a fairy tale: the costs for this will probably remain at a level that is unaffordable for most people for a long time to come.
"In addition, H2-ready heaters may only be installed if the network operator submits binding plans for a hydrogen network — which currently also seems illusory."
The legislation, he adds, "has created nothing more than an unattainable promise".