Korean oil company SK Energy plans to use on-site hydrogen to charge battery electric vehicles (BEVs) at its filling stations across South Korea, as part of a new partnership with three local electricity-focused companies.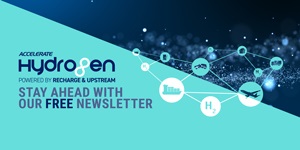 Hydrogen: hype, hope and the hard truths around its role in the energy transition
Will hydrogen be the skeleton key to unlock a carbon-neutral world? Subscribe to the weekly Hydrogen Insight newsletter and get the evidence-based market insight you need for this rapidly evolving global market
The H2 would be used to generate electricity via fuel cells connected to new BEV chargers at some — or possibly all — of the company's 3,000-plus filling stations in the country.
SK Energy — a subsidiary of SK Group, Korea's second-largest conglomerate, or chaebol — aims to jointly develop the facilities as part of an "urban fuel cell convergence project" alongside power generator Korea Southern Power, electrical equipment supplier LS Electric and renewables developer Daehan Green Power.
"The urban fuel cell convergence project utilises idle land in downtown areas such as gas stations and national and public lands to install fuel cells and electric vehicle chargers, and supplies the electric power generated from the fuel cells to the electric vehicle charger and nearby distribution networks," SK Energy stated in a Korean-language press release.
"Through this co-operation, SK Energy plans to expand its business early to include gas stations across the country."
Since February last year, SK Energy has been demonstrating hydrogen-powered BEV charging with a 300kW fuel cell at its Bakmi filling station in Seoul — which it refers to as its first "Energy Super Station" — as part of a demonstration project in conjunction with the country's Ministry of Trade, Industry and Energy.
"Starting from gas stations in Seoul, we are planning to establish about 3,000 Energy Super Stations and contribute to carbon neutrality and the invigoration of the hydrogen economy," stated Oh Jong-hoon, the head of SK Energy P&M CIC (platform & marketing company-in-company), in March 2022.
While it seems counterintuitive to use hydrogen produced off-site to generate electricity for BEV chargers when all the filling stations are already connected to the grid, SK Energy said the move "is expected to increase the power self-sufficiency rate of large cities and reduce the burden of social costs surrounding transmission loss and transmission network construction".
"Currently, in the domestic electricity market, demand is concentrated in downtown areas, while electricity production is carried out at a distance, resulting in power loss due to long-distance transmission and problems with the location of the transmission network construction," the company said in its press release.
However, energy losses from electricity transmission and distribution only represent about 5% of the initially generated power, compared to about 66% if the hydrogen is green and derived from renewable electricity via water electrolysis.
According to Brussels-based Transport & Environment, converting electricity to hydrogen results in energy losses of about 22%, with a further 22% lost in the transport, storage and distribution of the H2. Converting the hydrogen back to electricity results in further energy losses of 46%. So for every 100kWh of power generated, less than 33kWh would be returned to the BEV — so three times as much renewable energy would be required.
"In addition, being able to supply charging power for electric vehicles, which are expected to be rapidly supplied in the future, in a timely manner is also considered an advantage of the urban fuel cell convergence project," SK Energy added.
South Korea does not believe it can produce enough renewable energy to reach net-zero emissions due to its densely populated land mass, isolated location and deep surrounding waters that would be problematic for long-distance power cables, so it is planning to import vast quantities of clean hydrogen from around the world to meet its energy needs — despite the immense costs that would be involved.
"Energy consumption is increasing, but there are restrictions on securing a site for the introduction of new and renewable energy," explained Lee Sang-yeol, head of the smart energy division at LS Electric.
SK says it plans to expand hydrogen-powered EV charging to filling stations nationwide as soon as government deregulation allows. The Bakmi site required one-off special permission from the South Korean authorities.