Hydrogen-fired power generation will be an "essential" part of South Korea's plans to reach net zero emissions by 2050, according to the country's Ministry of Trade, Industry and Energy (Motie).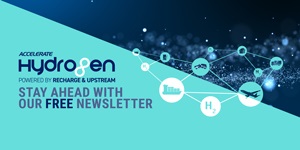 Hydrogen: hype, hope and the hard truths around its role in the energy transition
Will hydrogen be the skeleton key to unlock a carbon-neutral world? Subscribe to the weekly Hydrogen Insight newsletter and get the evidence-based market insight you need for this rapidly evolving global market
South Korea made an "administrative pre-announcement" earlier this month that it will introduce a hydrogen power generation bidding market this year, with an initial focus on using grey hydrogen derived from unabated fossil fuels.
The first auction will be for a total of 1,300GWh of electricity produced from "general hydrogen" — the euphemism given for grey H2 — to be delivered in 2025, with a long-term contracts of at least ten years.
Further tenders will be held in 2024 for 1,300GWh from general hydrogen for delivery in 2026, as well as 3,500GWh from clean H2 in 2027; and in 2025, bidding will take place for another 1,300GWh from dirty hydrogen, and 3,000GWh from clean H2 in 2027 and 2028, respectively.
Co-firing of up to 50% hydrogen in natural-gas turbines, and up to 20% ammonia in coal-fired power plants, will be permitted.
Critics have argued that burning green hydrogen made from renewable energy to reduce emissions from burning coal, the dirtiest fossil fuel, amounts to little more than "wasteful greenwash" that will increase costs per joule by a factor of at least five.
Using renewable electricity to produce green hydrogen, and then burning that H2 to generate electricity, gives a round-trip efficiency in the region of 40%, meaning that every 10kWh of wind or solar energy would provide less than 4kWh of power at the other end.
South Korea, however, plans to import most of its hydrogen, partly because it does not believe it can produce enough renewable energy in its own crowded country to meet its own electricity needs.
Utilities in the country will have to buy the hydrogen-fired electricity in volumes proportionate to their transactions in the power market the previous year.
At a meeting with 13 companies in the hydrogen space earlier this week, a Motie official said: "In order to achieve the National Greenhouse Gas Reduction Target, it is essential to introduce hydrogen power generation," according to the Kukto Ilbo newspaper.
"We plan to resolve the uncertainty of private investment in the overall hydrogen ecosystem, including hydrogen production, distribution, and utilization, through long-term contracts of ten years or more."
Organisations and individuals have until 3 April to give Motie their opinions on the plans.
"Commercialisation of clean hydrogen power generation by 2027 is a bold challenge to achieve carbon neutrality, and it is a goal that can be achieved only when the government, related organisations, and the private sector make all efforts as a team," said Cheon Young-gil, head of the energy policy department at Motie, who chaired the meeting.