Western Australia plans to generate 1% of the power in its largest electricity grid from green hydrogen, in what is likely to be the world's first H2 power target — but the proposal could cost the state's consumers an estimated A$20.82m (US$14m) a year in additional energy costs by 2030.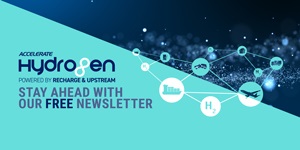 Hydrogen: hype, hope and the hard truths around its role in the energy transition
Will hydrogen be the skeleton key to unlock a carbon-neutral world? Subscribe to the weekly Hydrogen Insight newsletter and get the evidence-based market insight you need for this rapidly evolving global market
The aim is to stimulate demand for the state's nascent green hydrogen production, and for green hydrogen to assist with balancing the giant South West Interconnected System (SWIS), which has been earmarked for an overhaul by the federal government to help it cope with increasing penetrations of variable renewable energy generation.
Without major investment, the isolated SWIS, which is owned by the Western Australia government and serves more than 1.1 million customers, could start experiencing widespread outages within five years, Canberra has said.
The hydrogen power target — which does not yet have a set timeline — would see large energy buyers and electricity retailers placed under an obligation to purchase a certain number of certificates for green-hydrogen-powered electricity per year, amounting to 1% of the grid's total electricity supply — the equivalent to around 180GWh of hydrogen-fuelled power.
This would require around 90MW of electrolyser capacity by 2030, rising to 120MW by 2050, the government said, without giving any further indication of how much extra renewable energy this would require.
Converting renewable energy into hydrogen and then back into electricity is highly inefficient, losing 60-70% of the initial energy along the way. As a result, fuel costs for electricity generators using hydrogen will increase, even at just 1%.
Western Australia estimates that with domestic green hydrogen costs at around A$4.71 ($3.17) per kilogram in 2030, the 1% hydrogen target will increase fuel costs for electricity generators by A$20.82m per year compared to using only fossil gas — about A$19 per customer.
The cost of the target will reduce to A$16m per year by 2040, as hydrogen prices reduce to A$3.52/kg.
Peaky grid
The H2 power target could be practically achieved by injecting hydrogen into existing fossil gas infrastructure, by injecting green hydrogen into fossil gas turbines or by directly generating electricity from hydrogen via fuel cells.
Fossil gas and coal together account for about 40% each of SWIS power generation each year, while renewables account for around 20%. But Perth has warned that as the penetration of renewables increases, the "peaky" grid will become increasingly dependent on fossil gas generation for balancing at peak times. Hydrogen could play a role in decarbonising the growing role of fossil gas, officials believe.
State officials have stopped short of introducing a start date for the proposed 1% hydrogen electricity target, after stakeholders responding to a consultation on the target warned that further work is needed to "balance" the benefits of hydrogen demand stimulation with those of SWIS grid balancing.
Last month, a pilot project in the state, the Denham Hydrogen Demonstration Project, produced its first solar-powered H2 for use as energy storage.
Western Australia's government will now launch another study, this time looking at the role of renewable hydrogen in the SWIS, asking whether it could be used for long-term storage and peaking generation. It will also consider forming a regulatory agency and delve deeper into various design aspects of the scheme that will support the 1% target.
Perth envisages reporting back with a firm timeline for the target by the middle of next year, as it continues to develop other, non-electricity green hydrogen targets as part of its Renewable Hydrogen Strategy, first launched by Western Australian premier Mark McGowan in 2019.
"The investigation of a Renewable Hydrogen Target for electricity generation in the SWIS was an important first step in stimulating local demand and support emerging renewable hydrogen production projects," said Alannah MacTiernan, hydrogen industry minister at the Western Australian government.
"Work will concurrently progress on the development of a broader Renewable Hydrogen Target scheme, which considers all potential use cases for renewable hydrogen and will incorporate valuable stakeholder feedback from our consultation."
Western Australia — the country's largest state — has a second, smaller electricity grid in its remote northwest, called the North-West Interconnected System. The two power networks are not connected to each other or any other part of the country's grids.