Japanese government officials and industrial conglomerates stand accused of "misleading" south-east Asian countries about the emissions reductions to be gained from co-firing hydrogen-derived ammonia in power plants, despite evidence that it could be more polluting than coal.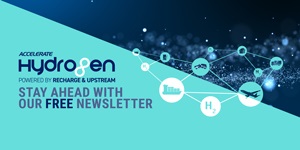 Hydrogen: hype, hope and the hard truths around its role in the energy transition
Will hydrogen be the skeleton key to unlock a carbon-neutral world? Subscribe to the weekly Hydrogen Insight newsletter and get the evidence-based market insight you need for this rapidly evolving global market
In a blog post today (Thursday), analysts at data analytics non-profit TransitionZero raised the alarm about Japanese efforts to promote ammonia co-firing in at least four coal-dependent south-east Asian nations, which the authors warn would leave these countries at risk of stranded assets.
A bigger risk could be the incentive to keep coal plants online, allowing them to pollute indefinitely when ammonia is found to be too expensive to burn, one of the authors has told Hydrogen Insight.
The warning comes ahead of a meeting of G7 climate ministers in Japan this weekend — chaired by the Japanese government — which is expected to yield a joint communication on ammonia co-firing.
An early draft characterised the technology as an "effective emissions reduction tool", although the UK, Canada and France are believed to be pressuring the Japanese chair to tone it down.
"Japan is trying to use its chairmanship of the G7 to push through a pro-ammonia co-firing message," Seb Kennedy, head of data insights at TransitionZero and one of the report's authors, told Hydrogen Insight.
TransitionZero also took aim at Japan's efforts to promote the technology in south-east Asia, which is still heavily dependent on coal for power generation.
Japanese conglomerates JERA, IHI and Mitsubishi are working on ammonia co-firing research in coal plants in south-east Asia, across Malaysia, Indonesia, the Philippines and Thailand.
But co-firing 20% ammonia in a coal-fired power plant, the only commercially available option at present, delivers only "paltry" emissions savings compared to direct electrification with renewables, at up to four times the carbon abatement cost of solar and wind, the non-profit's modelling found.
Ammonia cost an average of $175/tonne of carbon saved, against a possible $50/tonne for Malaysian solar and $90/t for the most expensive south-east Asian renewables option studied, Thai onshore wind.
This is because NH3 is extremely energy intensive to make, utilising as little as 18% of the original energy content of the feedstock by the time it is burnt. Ammonia is made by fusing together hydrogen made with either fossil gas or renewable power to nitrogen in the air via the energy intensive Haber-Bosch process.
And ultimately, it won't work, the analysis found. Carbon emissions of co-firing ammonia with coal are significantly higher than burning unabated fossil gas: 94% in Malaysia, 77% in Thailand and 44% in Indonesia.
Gas is even slightly less polluting when ammonia is ramped up to 50% in the co-firing mix, a technology option not currently available.
In some cases, co-firing ammonia might even be more polluting than coal, due to the high upstream emissions of producing fossil gas for ammonia, and the energy intensity of the Haber-Bosch process.
"Japan's industrial heavyweights are peddling the false narrative that ammonia-coal co-firing is an effective emissions reductions strategy for Southeast Asian countries," the blog said. "Co-firing ammonia could even be worse for the environment than burning unabated coal due to the very high embedded upstream emissions and energy losses from production of hydrogen and NH3."
Resource-poor Japan has put hydrogen at the centre of its decarbonisation strategy, arguing that it cannot successfully reach net zero by 2050 without it, as it is relatively easy to import and store compared to electricity.
But several analysts have already slammed Tokyo's domestic approach to hydrogen, with BNEF dismissing the co-firing push as "expensive and very dirty" and non-profit Renewable Energy Institute describing the country's hydrogen strategy as a "complete failure".
Nevertheless, Tokyo has pressed on, recently launching a giant subsidy scheme to back up its plan to increase its hydrogen ambition six-fold.
Kennedy said that Japan is motivated to promote co-firing ammonia abroad by the prospect of exporting its technology to other countries, as well as keeping its legacy coal assets online.
"For Japan it's all about jobs and growth and on-going usage of coal assets that no-one is willing to grasp the nettle on," he added, noting that a Just Transition Energy Partnership (JETP), a multi-lateral agreement to support a developing country's decarbonisation, would close coal assets rather than keep them open.
But developing countries are also in danger of greenwashing their coal assets, in the name of capital and international diplomacy.
"These are predominantly coal-reliant countries and the idea of a drop-in fuel that can be financed on concessionary terms from a big developed regional neighbour that's on relatively friendly terms with them is really attractive," Kennedy said. "The Japanese industrials can provide the technology, the Japanese banks can provide the finance and the ammonia will be procured on global markets."
Ultimately, the Japanese banks will pay the price for it, he added.
"Any concessionary finance from Japan to implement ammonia co-firing projects in Southeast Asia will be extremely hard to service due to the very high cost base of this fuel," he said. "It might keep Japanese industrials busy for a few years exporting ammonia conversion technology but Japan's banks will carry the can on repayment default risk."