Europe's appetite for green hydrogen is growing, with the EU seeking to import ten million tonnes from outside the bloc by 2030, and Germany planning to import 50-70% of its renewable H2 by the same date, with two import tenders under its H2Global Scheme already under way.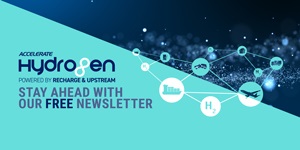 Hydrogen: hype, hope and the hard truths around its role in the energy transition
Will hydrogen be the skeleton key to unlock a carbon-neutral world? Subscribe to the weekly Hydrogen Insight newsletter and get the evidence-based market insight you need for this rapidly evolving global market
While nations such as Australia and Chile are hoping to export vast quantities of green hydrogen in the coming years, "African states are currently in the best position to supply green hydrogen in the quantities Europe requires", according to Rystad Energy.
This is due to the available land, low labour costs and high renewables potential, says the Norwegian analyst.
Rystad says that African countries have announced a total of 52 renewable H2 projects to date, amounting to 114GW of electrolysers, which would produce a combined total of 7.2 million tonnes by 2035.
"The major impediment to building these mega projects and associated infrastructure will be investment," the analyst says. "According to Rystad Energy research, just 13MW of the planned 114GW has reached a final investment decision to date."
Egypt currently has the largest green hydrogen pipeline in Africa, with 21 projects amounting to about 2.5 million tonnes by 2035.
"Egypt's unique geographical location at the crossroads of Africa, Europe and Asia, as well as its control of the Suez Canal, places the country in a strategic position to become a global green energy hub," says Rystad.
Morocco is in second place, with about 1.6 million tonnes by 2035, followed by Mauritania, South Africa, Namibia and Djibouti, Rystad says.
Green hydrogen projects have also been announced in Angola, Kenya and Burkina Faso.
The analyst adds that "most of the announced projects will be producing ammonia as an end-product for export to Europe".
This is because ammonia (NH3) is easier to transport than liquid or compressed hydrogen, and contains more energy by volume than both.
Ammonia is also a valuable product that is in high demand inside the EU due to its use as a fertilizer (or as a base chemical for fertilizers). Almost all NH3 produced in Europe is made from hydrogen derived from unabated fossil gas, which has seen high price rises over the past year, pushing up the cost of ammonia production and leading some manufacturers to scale back their output.
Ammonia can also be cracked back into hydrogen and nitrogen at its destination.