Australia's vast pipeline of green hydrogen projects could be in line for delays due to low confidence from investors that there will be sufficient demand for imports of H2 and its derivatives, research house BloombergNEF has told Hydrogen Insight.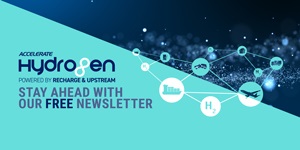 Hydrogen: hype, hope and the hard truths around its role in the energy transition
Will hydrogen be the skeleton key to unlock a carbon-neutral world? Subscribe to the weekly Hydrogen Insight newsletter and get the evidence-based market insight you need for this rapidly evolving global market
The reason for this uncertainty in the market is primarily due to a lack of concrete offtake agreements for Australian-produced green hydrogen, as well as a lack of adequate government support, according to David Hostert, the lead author of BNEF's New Energy Outlook series.
"Australia's announced project pipeline already exceeds 10 million tonnes of H2 per year by 2030, but we expect many projects to experience delays," Hostert tells Hydrogen Insight. "Potential reasons for this include a lack of concrete offtake agreements and specific government incentives — which appear to be delaying financial closures [final investment decisions] for many large projects."
BNEF's analysis is borne out by the glacial progress towards final investment decision (FID) by Australia's biggest green hydrogen champion, billionaire iron magnate Andrew Forrest's Fortescue Future Industries (FFI), which has this year pledged to take FID on five projects, including the Gibson Island green ammonia scheme in its home country.
And the giant $36bn BP-led Australian Renewable Energy Hub green hydrogen project has said it is facing a "high complexity" challenge to get over the line in time to be a green fuels export centre by 2030 — citing the central difficulty of locking in firm customers.
"The amount and speed of capital deployment required [to realise Australia's green hydrogen export potential] is unlikely to happen unless investors have confidence that the demand and value of hydrogen products will support their investments," a spokesperson for BNEF added separately.
The BNEF series' latest installment, New Energy Outlook: Australia, predicts that the country has enough resources to produce some 28 million tonnes of green hydrogen made from renewable energy per year.
In this scenario, not only can Australia produce enough renewable energy to meet its own decarbonised power needs, but it will also have enough to meet its own domestic hydrogen demand and supply 25 million tonnes to the global marketplace.
Hostert believes that some green hydrogen exports from Australia will begin in 2025.
He did not elaborate on which government incentives would be required to scale up Australia's hydrogen export industry, but the federal government's recent US$1.35bn green hydrogen subsidy announcement has been found to fall far short of the $15bn critics say is needed to rival the US's tax-credit incentive programme.
As of the beginning of this year, there were only around 60 or so major bilateral green hydrogen purchase agreements made by major buyers, mostly to decarbonise existing grey H2 production.
Nevertheless, Germany in particular has been taking steps to attract international suppliers. The launch of its H2Global project last year saw international producers bidding to supply European buyers with green hydrogen-derived ammonia, methanol and sustainable aviation fuels, bolstered by millions of euros of subsidies from the German government.
But BNEF's analysts believe that the lack of progress on offtake agreements and an uncertain regulatory framework is affecting all hydrogen projects, not just those in Australia.
Moreover, global hydrogen demand is insufficient to stimulate enough production to meet the analysts' Net Zero Scenario, in which the world achieves net zero emissions by 2050.
"Around the world, demand for low carbon hydrogen is rapidly emerging, spurred on by new government policies and ambitious corporate decarbonisation targets," BNEF's spokesperson added.
"But even at current levels, identified hydrogen demand still lags behind what analysis in our Net Zero Scenario finds it would need to be to keep the world on a net-zero pathway."