Confusion has reigned in Canada's largest province this week, with its energy and economy minister declaring on Tuesday that no green hydrogen can be made in Quebec due to a lack of available electricity, before stating on Thursday, "we must succeed in hydrogen… [and] have to invest today".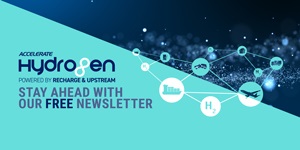 Hydrogen: hype, hope and the hard truths around its role in the energy transition
Will hydrogen be the skeleton key to unlock a carbon-neutral world? Subscribe to the weekly Hydrogen Insight newsletter and get the evidence-based market insight you need for this rapidly evolving global market
Pierre Fitzgibbon told reporters on Tuesday that the province's publicly owned electricity producer Hydro-Québec had received private power-supply requests of 23GW, but only a maximum of 10GW would be granted due to an expected lack of available power — and that the 9GW of proposed green hydrogen projects would be refused.
"We can't make hydrogen, there is no electricity," he said.
But on Thursday, Fitzgibbon stated that the provincial government — run by the nationalist Coalition Avenir Québec party — still believed in the potential of green hydrogen, and announced the launch of a C$8m ($6m) pilot project to run an H2 train on a regional railway this summer, with C$3m of funding coming from the public purse.
It will be the first hydrogen-powered train in North America.
"We must succeed in hydrogen," he told a press conference. "It is a molecule that will be profitable in ten to 15 years. We have to invest today."
French company Alstom will provide one of its hydrogen trains for the trial on the short 144km Charlevoix railway, but it won't stay for long.
"The train that Alstom is bringing will return to Europe in the fall," said Premier François Legault. "Do we want to have many green hydrogen trains in Quebec one day? Yes."
In a press release, Fitzgibbon was quoted as saying: ""As early as 2018, Alstom was the first player in the world to put a hydrogen train into commercial service in Europe, and we aim to do so in the Americas as well.
"With only 1% of grids electrified in our region, this technology will provide an alternative to diesel. This project will demonstrate our ability to provide more sustainable mobility solutions to our customers, agencies and operators, as well as to passengers. It will also provide an extraordinary showcase for Quebec's green hydrogen ecosystem, which is in full swing."
Fitzgibbon told Thursday's press conference that green H2 use would be prioritised for steel production and heavy transport in the province.
"Forty-five per cent of our emissions come from transport. Probably a part, a third will have to go through hydrogen, because the batteries will not be available.
"We also want to make green steel. Plasma [arc furnaces] won't be enough. It will take hydrogen."