Chinese state-owned oil giant Sinopec is planning to spend 20 billion yuan ($2.8bn) on a integrated wind-power and green hydrogen project in the autonomous region of Inner Mongolia, northern China, according to Hydrogen Insight's sister publication Upstream.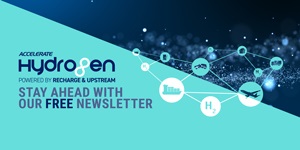 Hydrogen: hype, hope and the hard truths around its role in the energy transition
Will hydrogen be the skeleton key to unlock a carbon-neutral world? Subscribe to the weekly Hydrogen Insight newsletter and get the evidence-based market insight you need for this rapidly evolving global market
The unnamed project, near the city of Ulanqab, would send 100,000 tonnes of renewable H2 a year through a new 400km pipeline to Sinopec's Yanshan petrochemical complex in Beijing, which produces 94 oil-based different products, including ethylene, synthetic rubber, synthetic resin, phenol and acetone.
To put that amount of green hydrogen into context, a 1GW electrolyser operating at 75% efficiency for 8,000 hours per year would produce 150,000 tonnes of renewable H2 annually, according to the International Renewable Energy Agency.
Citing "well-informed energy industry officials", Upstreamsays that site surveys for the project have already begun in Inner Mongolia.
Sinopec is aiming to produce more than two million tonnes of green hydrogen annually by 2025, a senior executive recently intimated, although the company is officially planning to reach 500,000 tonnes of production capacity by that date.
Today, the Sinopec produces 3.9 million tonnes of highly polluting grey hydrogen from unabated fossil fuels.
The oil giant is currently building the world's largest green hydrogen project in Xinjiang, northwest China, but doubts have emerged about how green the 260MW Kuqa plant will be, after its originally planned 1GW of dedicated solar power was scaled back to 361MW.