The Egyptian cabinet has granted 'golden licences' to two green hydrogen projects in the industrial zone of Ain Sokhna, a port town on the Red Sea, 55km south of the Suez Canal.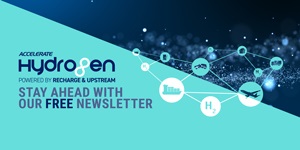 Hydrogen: hype, hope and the hard truths around its role in the energy transition
Will hydrogen be the skeleton key to unlock a carbon-neutral world? Subscribe to the weekly Hydrogen Insight newsletter and get the evidence-based market insight you need for this rapidly evolving global market
The golden licence grants full approval for each project to go ahead in one single step, including the rights to operate and manage the project, land allocation and building permits.
Little has been revealed about either project, both of which are in the Suez Canal Economic Zone (SCZONE), with information restricted to a statement posted on the Cabinet's official Facebook page.
The larger project will produce one million tonnes of green ammonia derived from renewable H2 annually, with an investment cost of $5.5bn, says the statement, and be developed by the "Misr Green Ammonia Company" — an entity for which no information is available. "Misr" is the Arabic word for "Egypt".
No further details about this unnamed facility have been revealed, although one of the eight green hydrogen projects that received new framework agreements from the Egyptian government at COP27 last month seems to have similar dimensions.
That 2GW green hydrogen project in the SCZONE — being developed by an unnamed consortium consisting of Abu Dhabi-based Masdar and Egyptian firms Hassan Allam Utilities and Infinity Power Holding — would produce 2.3 million tonnes of green ammonia if extended to 4GW, the partners stated last month.
The other golden licence was for the "Egypt Green" project, which will produce 15,000 tonnes of green hydrogen a year using a 100MW electrolyser to produce 90,000 tonnes of green ammonia.
A 5MW Plug Power PEM electrolyser has already been installed at the first phase of the project, which is being developed by the Egypt Green Hydrogen Company — a joint venture between Norwegian renewables developer Scatec, Abu Dhabi-based fertilizer producer Fertiglobe, Egyptian engineering and construction contractor Orascom and the Sovereign Fund of Egypt.
Fertiglobe — which is owned by Dutch fertilizer maker OCI and Abu Dhabi's oil company Adnoc — said in November that the 100MW project would be powered by 260MW of wind and solar power.
When it was announced last year, the Egypt Green project was due to be completed before COP27, but it has been severely delayed, with production from the 5MW first phase not expected until early next year.
As Hydrogen Insight exclusively revealed in November, US electrolyser maker Plug Power has been dropped as the supplier for the second phase of the project.
A final investment decision on the full 100MW project is due to be taken next year, according to a consortium spokesperson.
The SCZONE boasts both high wind speeds and strong solar irradiation levels that are able to produce cheap wind and solar electricity — which makes up 60-70% of the costs of green hydrogen.
An analysis from the International Renewable Energy Agency published earlier this year suggested that green hydrogen can be produced in Egypt at below $1/kg as a result of abundant wind and solar and plenty of space to build utility-scale renewables.
Egypt has this year emerged as a potential hotspot for green hydrogen development, with developers pledging to spend at least $42bn on a number of projects, the largest of which is a 9.2GW facility announced in September by Australia's Fortescue Future Industries and its charismatic billionaire boss Andrew "Twiggy" Forrest.