The EU has promised investments of €2bn ($2.16bn) in green hydrogen in Brazil, following a landmark meeting between European Commission (EC) president Ursula von der Leyen and Brazil's president Luiz Inácio Lula da Silva in Brasília yesterday (Monday).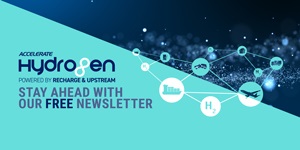 Hydrogen: hype, hope and the hard truths around its role in the energy transition
Will hydrogen be the skeleton key to unlock a carbon-neutral world? Subscribe to the weekly Hydrogen Insight newsletter and get the evidence-based market insight you need for this rapidly evolving global market
The cash will be used to develop Brazil's green hydrogen production capability, as well as energy efficiency.
"I am very pleased that we are launching today another Global Gateway flagship project," von der Leyen said after the meeting, the first visit by an EU president to Brazil for ten years. "This is on hydrogen. With this, Europe will invest €2bn to support Brazil's production of green hydrogen and to promote energy efficiency in your industry."
The funding will be financed from the bloc's coffers as part of the EC's Global Gateway strategy, through which the bloc aims to "mobilise" €300bn of strategic investment abroad — a term which is usually taken to mean an attempt by governments to use policy to stimulate private investment.
The EU gave no further details about the €2bn Brazil programme, or what proportion would be spent each on green hydrogen and energy efficiency, saying simply that the Global Gateway programme aims to "promote" green H2 alongside a host of other sectors, including renewable energy.
"Brazil is also a superpower in renewable energy," von der Leyen said. "You are producing 87% of your electricity from renewable sources. If you take the overall energy, it is 50%. This is truly impressive and we can learn a lot from you."
Brazil is touted to be one of the top ten producers of green hydrogen by 2030 — with analysis from Rystad Energy projecting that the Latin American country will be producing over a million tonnes annually by the end of the decade
It currently hosts one of the biggest green hydrogen projects in Latin America, Unigel's 60MW renewable H2 and green ammonia plant, which is currently under construction in Bahia state and is due to be expanded to 600GW by 2027.
Brazil is also positioning itself as a major international exporter of green hydrogen and its derivatives, signing a tentative agreement with Germany to this end.
Swedish green steel pioneer H2 Green Steel is exploring the possibility of setting up a plant in Brazil, while Andrew Forrest's Fortescue Future Industries claims it will build a $6bn renewable H2 project in Ceará state.
In total, the country has around 42 projects in various stages of development.