The phrase "hydrogen diplomacy" has recently entered the lexicon, with senior politicians from energy-hungry nations travelling the world to sign unspecific bilateral "partnerships" with nations seeking to produce and export large amounts of clean hydrogen.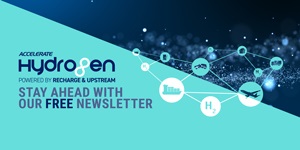 Hydrogen: hype, hope and the hard truths around its role in the energy transition
Will hydrogen be the skeleton key to unlock a carbon-neutral world? Subscribe to the weekly Hydrogen Insight newsletter and get the evidence-based market insight you need for this rapidly evolving global market
For instance, Germany alone has already signed such agreements with Canada, India, Saudi Arabia, Australia, Chile, Namibia, Morocco, Egypt and Ukraine, and has introduced its H2Global subsidy scheme purely for imported hydrogen.
The EU declared this year that it wants to import ten million tonnes of green hydrogen from outside the bloc by 2030, and most gigawatt-scale projects around the globe aim to export clean H2.
And the H2 export market is certainly expected to grow rapidly in the coming decades. The Hydrogen Council lobby group believes that about 190 million tonnes (Mt) of hydrogen will cross international borders annually by 2050, while the International Renewable Energy Agency puts that figure at 150Mt.
Private companies are also getting in on the act. For instance, Fortescue Future Industries has signed memoranda of understanding to export green H2 to E.ON and Covestro in Germany, and Australia's Ark Energy has agreed in principle to supply renewable hydrogen to Korea Zinc and SK Gas in South Korea.
But despite all the hands shaken by politicians and senior company executives, have any H2 export contracts actually been signed?
According to a report from research house BloombergNEF, only four international clean-H2 offtake contracts have been signed — all of which are for ammonia derived from green or blue hydrogen.
The largest of these deals has been struck between US ammonia trader Trammo and Canadian developer Teal for 800,000 tonnes of green ammonia (containing 141,000 tonnes of H2) produced via hydropower in Quebec, Canada.
The second largest will see 100,000 tonnes of green ammonia (17,600 tonnes of H2) shipped by India's Acme and Norway's Scatec from Oman to Norwegian-headquartered ammonia player Yara International (the exact import country has not been specified).
Offtake contracts have also been signed between Saudi co-suppliers Ma'aden and Aramco and South Korea's Lotte Fine Chemical, which will ensure that at least 50,000 tonnes of blue ammonia — derived from natural gas with carbon capture and usage — will be shipped from Saudi Arabia to South Korea.
Another supply contract has been signed for Japan's Cosmo Oil to import an undisclosed amount of blue ammonia from Adnoc and Fertiglobe in Abu Dhabi.
In all four cases, the imported ammonia will be used as ammonia — mainly for fertiliser production — rather than undergoing the expensive process of being cracked back into hydrogen.
"As grey ammonia [produced from unabated natural gas] prices spiked in early 2022 and remain high, ammonia buyers have incentives to diversity into clean ammonia," said the BNEF report, Hydrogen Export: Tough Competition Ahead, which is only available to subscribers.
"Ammonia trading companies are well-positioned to be the first clean H2 offtakers because they have access to a large network of customers and own transportation and storage infrastructure. For example, Yara operates 11 ammonia carriers that can transport around 6Mt of ammonia per year. Trammo trades around 3Mt of ammonia annually through a fleet of 10 to 14 refrigerated gas carriers. These companies also own a network of ammonia terminals and storage tanks — Yara owns 580,000 tonnes of ammonia storage while Trammo owns at least 140,000 tonnes globally."