Subsidies play an important role in kickstarting the world's green hydrogen industry — but they are not as crucial as many have been led to believe, according to an expert panel assembled by Hydrogen Insight.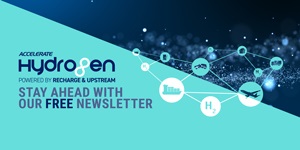 Hydrogen: hype, hope and the hard truths around its role in the energy transition
Will hydrogen be the skeleton key to unlock a carbon-neutral world? Subscribe to the weekly Hydrogen Insight newsletter and get the evidence-based market insight you need for this rapidly evolving global market
And the US focus on production subsidies at the expense of demand-side incentives means that the impact of its lauded production tax credit is likely to be muted, agreed the five speakers at the first session of Hydrogen Insight's Hydrogen Summit 2023 yesterday (Wednesday).
As a result, the US, which has won plaudits from the industry for its pioneering Inflation Reduction Act (IRA) and especially the IRA's $3/kg clean hydrogen production tax credit, will not be the country to pull the trigger on a massive renewable H2 scale-up.
Instead, it will happen in China and the Middle East, due to a combination of excellent renewables infrastructure, guaranteed offtakers and, importantly, political will, the panel argued.
"Companies [in China] are state-owned enterprises and they are treating hydrogen as a political task, not as a business strategy," said Martin Tengler, head of hydrogen research at BNEF, pointing out that a combination of multi-hundred-MW projects under construction in China will amount to more than 1GW of electrolyser capacity in the country this year.
"China said in its hydrogen strategy that companies should take responsibility for reducing their CO2 emissions, including those in heavy industry," he added. "They don't need a business case for that. If that's what the Communist Party wants, then that's what the companies owned by the same party are going to do."
China also benefits from having the cheapest electrolysers in the world, Tengler noted, adding that "many hundreds of MWs" of electrolyser capacity is being installed in China by companies hoping to define their solar or wind project as a green hydrogen scheme in order to accelerate permitting — with the electrolyser perhaps never even used.
In the Middle East, the backing of the Saudi sovereign wealth fund as well as a firm offtaker (co-developer Air Products) has led to the NEOM project in Saudi Arabia becoming the world's first GW-scale project to take final investment decision (FID), the panel noted.
The project has famously started construction without any subsidies at all, not counting the capital investment from the Saudi government, which is also a co-developer on the project.
According to Eunice Ribeiro, hydrogen funding and regulation manager at Portuguese energy company Galp, regulatory flexibility and political backing are more important ingredients than subsidies.
"Since you don't have in place all the stuff you actually need, the political will and the right administration agility is fundamental to make that happen," she said. "Subsidies are very important. They have their role, but I would not take them as decisive."
In fact, the main impact of the IRA has been to start a subsidy arms race among competing nations — which she argued is a positive development.
"There is an inertia related to doing things differently, and producing green or blue hydrogen is doing things differently," she said. "You need this momentum for this to happen."
Shirley Oliveira, vice president of hydrogen and CCUS regulatory affairs at BP, which is both a developer and an offtaker of hydrogen, agreed that subsidies are just a small part of the picture.
"We don't think competitiveness can be built only on subsidies," she told the Hydrogen Insight summit. "We see that as targeted support to start the industry and to unlock investment."
BP will be investing in the US and Europe before any other markets — but only because that is where its existing refinery infrastructure, and therefore the demand, is located.
But she was keen not to underplay the role that subsidies play in bringing about green H2 projects.
"We cannot put our refinery at a competitive disadvantage because the cost of green hydrogen is higher than grey," she said. "That's where subsidies come in, to get us over that initial cost differential, and also enable us to kickstart the market by supplying low-carbon hydrogen not only to ourselves, but to customers so they can also start their transition."
Tengler called for the US and other countries to follow the EU's example and introduce a demand-side incentive — or mandate — to force potential customers to offtake green hydrogen.
The EU has set a target of 42.5% of hydrogen used in industry to be renewable, barring some exemptions.
The focus on production targets (and subsidies) at the expense of demand-side incentives is a major barrier to producers in the US, Japan and other places, Tengler argued, noting that the subsidy that kickstarted the solar industry, the feed-in tariff, succeeded because the electricity grid was a guaranteed buyer.
In fact, the US government's "H2 Matchmaker" — which links up low-carbon hydrogen suppliers with potential customers — reports a massive mismatch between the high number of suppliers to the low number of customers, he explained.
"Clearly, what we now need is demand-side mandates or demand-side subsidies for any of this hydrogen that is meant to be produced, to actually find anyone that is going to buy it," Tengler added.
US regulators are also still hashing out the final terms for green and blue hydrogen definitions — amid an ongoing debate over whether the US should introduce EU-style additionality requirements — which is another reason that no large-scale FIDs have been taken.
Production subsidies have had the most impact on the electrolyser sector, explained Eva Ravn Nielsen, chief advisor on hydrogen and Power-to-X at engineering consultancy Ramboll.
But the US risks being oversupplied with electrolysers factories with few customers.
"Everyone is struggling with the business case, and that is where subsidies come in and play a major role, especially for the manufacturers of electrolysers," she said. "The ones based in Europe were suddenly saying our next factory will be in the US because that's where the market will kick off because of the subsidies. But still we don't see final investment decision for projects being developed."
If and when the regulatory and political framework in the US falls into place and facilitates FIDs on green hydrogen projects, Washington DC's skew towards production subsidies at the expense of demand could see volumes flowing abroad.
The most likely candidate for US hydrogen is Europe due to its new hydrogen demand mandates, Tengler noted, although there is also a slim possibility that volumes will flow to South Korea and Japan to enable those countries' plans for co-firing hydrogen-derived ammonia with coal in the power sector.
"Perhaps US taxpayers will be subsidising demand in Europe," he suggested.
Sign up here for Day 2 of the Hydrogen Insight Hydrogen Summit 2023 at 1pm (BST) and 2pm (CEST) today (Thursday).