India's minister for power and renewable energy Raj Kumar Singh has criticised the West for its generous green hydrogen subsidies, as his country will find it harder to attract investment and compete on price.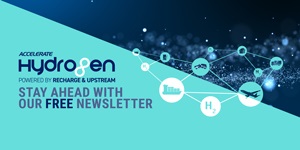 Hydrogen: hype, hope and the hard truths around its role in the energy transition
Will hydrogen be the skeleton key to unlock a carbon-neutral world? Subscribe to the weekly Hydrogen Insight newsletter and get the evidence-based market insight you need for this rapidly evolving global market
Singh is reported to have told a recent CII conference in New Delhi that the introduction of a $3/kg clean hydrogen production tax credit in the US will cover the full estimated cost of making H2 — and that India cannot afford to offer such a high subsidy.
While the minister argues that India can generate renewable electricity at the lowest cost in the world, which gives it some advantage in green hydrogen production, the US is able to "print its money and rest of the world subscribes to it".
"Despite the fact that we face so many barriers, we will become a champion in green hydrogen production as well," Singh added bullishly.
India is set to hold the first in a series of subsidised green hydrogen auctions this summer as it aims to produce three million tonnes of renewable H2 production and around 15GW of electrolysers over the next five years.
The country is reportedly set to provide a subsidy of 30 rupees ($0.36) per kilogramme produced — a fraction of the maximum $3/kg offered by the US and up to €4/kg by the EU.
India is set to host a clean energy ministerial with G20 countries in July, which will aim to set common standard for green H2 in a bid to enable friction-free international trade.
The country had previously announced in its National Green Hydrogen Mission that it would aim to corner 10% of the global market for green hydrogen and ammonia by 2030.
"We need to make sure that the trade is free and open," Singh said, adding: "We can't have protectionism if we want the whole world to go green, and the whole world will have to go green, since one or two countries alone going green will not make a difference."