A major Australian green hydrogen project in Queensland is to receive a cash injection of A$117m ($76.6m), including A$35m from Australia's federal and regional governments, to start front-end engineering and design (FEED) work.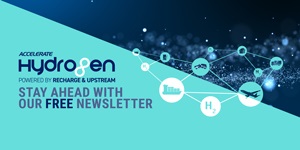 Hydrogen: hype, hope and the hard truths around its role in the energy transition
Will hydrogen be the skeleton key to unlock a carbon-neutral world? Subscribe to the weekly Hydrogen Insight newsletter and get the evidence-based market insight you need for this rapidly evolving global market
The CQ-H2 project has also secured a provisional offtaker, Singaporean infrastructure firm Keppel, with final investment decision (FID) on what could be a multi-billion-dollar project scheduled for late next year.
The remaining A$82m required to kickstart FEED will be stumped up by CQ-H2's project consortium, comprising Queensland government-owned Stanwell Corporation, Japanese conglomerates Marubeni, Kansai Electric Power Company and Iwatani Corporation, and Keppel.
But the project — which has shifted since the publication of a government-feasibility study in 2022 — may also take billions to build.
Last year's study suggested that the first 100 tonnes-per-day phase of CQ-H2 would cost A$3.9bn to build by 2026, with another A$10.9bn needed to increase capacity to 800 tonnes-per-day by 2031.
Now, however, the consortium is promising to build 200 tonnes-a-day of production capacity in the first phase but delaying the start of operations to 2028.
The feasibility study also suggested that only around 280MW of electrolyser capacity would be installed in the first phase, rising to 2.1GW by 2031.
Stanwell also says a total of 3GW of electrolysis capacity will be installed by the early 2030s, although the timeline on this is unclear.
The project will source its electricity from the grid, but Stanwell also plans to set up power purchase agreements with wind and solar farms to qualify CQ-H2's output as renewable hydrogen.
In 2021 it signed a memorandum of understanding with Spain's Acciona for direct electricity supply from its 445MW Aldoga solar farm, which is due to start construction north-west of Gladstone by next year.
Liquid H2 and ammonia exports
In total the project consortium has promised A$17.2bn in hydrogen exports as well as A$12.4bn toward the state of Queensland's GDP over its 30-year project lifetime.
But while CQ-H2 was launched with the ambition to export liquid hydrogen from Australia to Japan, Keppel's inclusion in the consortium opens up a second potential route to market. The Singaporean firm wants to use hydrogen from CQ-H2 to use as a feedstock for its proposed Gladstone green ammonia facility, which it is co-developing with Australian fertiliser manufacturer Incitec Pivot, with a view to selling it in Australia, Singapore and on the global fertiliser markets.
"Through our partnership with Incitec Pivot and involvement in the CQ-H2 consortium, we are one step closer to making green ammonia and hydrogen a commercially viable energy source," Cindy Lim, chief executive of Keppel's infrastructure division.
Keppel promises the plant will eventually produce 850,000 tonnes per year of ammonia for export to Singapore, but has given no firm timeline on when it will start up or even take FID.
A feasibility study on ammonia-fuelled power plant on Jurong Island, the country's main chemicals and energy industrial zone, is currently underway.
The firm is also building a 600MW "hydrogen-ready" gas-fired power plant in the area, which it says will initially run on a 30% H2 blend—although doubts have been raised whether it will ever run on any proportion of hydrogen owing to cost.
Singapore's own hydrogen strategy published last October notes that while the country expects to continue depending on imports rather than producing its own H2, this could place it at a disadvantage.
"Our cost of deployment, specifically for power and the industrials sector, will likely be higher than that for countries that have the ability to produce low-carbon hydrogen domestically," the strategy document notes, adding that global supply chains and technologies to transport liquefied hydrogen or reconvert hydrogen carriers at scale are yet to develop.
The strategy also raises concerns around the safety of using hydrogen or ammonia in power generation and as a fuel for shipping and aviation.