Investors in green hydrogen projects spent close to $700m bringing the projects to fruition in 2022, more than double the cash they spent the previous year, analysis from the International Energy Agency (IEA) shows.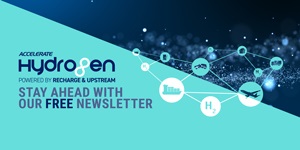 Hydrogen: hype, hope and the hard truths around its role in the energy transition
Will hydrogen be the skeleton key to unlock a carbon-neutral world? Subscribe to the weekly Hydrogen Insight newsletter and get the evidence-based market insight you need for this rapidly evolving global market
But this has not yielded a corresponding increase in green hydrogen capacity additions which actually fell by a third year-on-year, the agency said in its World Energy Investment 2023 report, published today (Thursday).
Spending — defined by the IEA as estimated investment in projects currently under construction or due to enter into operation in 2023 — was dominated by over $300m splashed on projects built to supply H2 for use in industrial applications or refining, slightly more than was invested in 2021.
This tracks with analysis from Rystad Energy earlier this year which found that the world's leading clean hydrogen buyers are largely focused on replacing polluting H2, predominantly in fertiliser production and refining.
But by far the biggest growth in spending in 2022 was driven by a splurge on projects aiming to deliver green H2 or its derivatives such as ammonia for use in transport.
These projects clocked up annual investment of around $200m, up from the tens of millions in 2021.
There were also a few million dollars spent on hydrogen projects targeting energy storage, and just under $100m for projects targeting a category described by the IEA as "other".
As in 2021, much of 2022's investment was focused on China, with a significant portion also bound for European projects. However 2022 saw larger-scale investment in the United States for the first time, with investors spending around $100m.
Nevertheless, this uptick in spending did not correspond to equivalent growth in electrolyser capacity additions, with the number of MWs added in 2022 actually falling compared to the previous year.
But the IEA did not appear unduly worried about this, stressing that this is largely down to a single unusually large project — a 150MW expansion in China — coming on line in 2021, equivalent to almost all of 2022's additions.
The fall does not, the agency stressed, "imply a slowdown stemming from weaker macroeconomic conditions", although it did warn that international oil and gas majors will need to plough more of their windfall projects into hydrogen projects in order to keep their market share, and make net zero by 2050 a possibility.
In terms of company numbers, the hydrogen industry is dominated by smaller pure-play H2 developers, followed by European majors such as BP and Equinor and Middle Eastern national, state-owned oil companies (NOCs) such as Aramco.
US majors and other NOCs lag behind, the report data showed, with the IEA noting that oil and gas companies will need to invest $19bn annually by 2030 to maintain their current 12% market share of the hydrogen sector.
But most project developers are waiting subsidy regimes to kick in in Europe and the US, the IEA said.
"Overall, there remains a positive expectation among hydrogen developers that investment will grow exponentially in the near future, driven by government incentives," the report reads. "However, it is too early to see any boost to spending from recent flagship hydrogen policies in Europe and the United States, for which rules are still being finalised."