In May 2021, the International Energy Agency (IEA) forecast that 530 million tonnes of hydrogen would be required by 2050 if the world was to reach net-zero emissions.
In its new World Energy Outlook 2022 (WEO) report, released yesterday, the IEA says that only 450 million tonnes would be needed — a 15% reduction compared to last year's study, Net Zero by 2050: A Roadmap for the Global Energy Sector.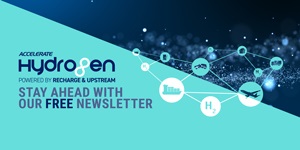 Hydrogen: hype, hope and the hard truths around its role in the energy transition
Will hydrogen be the skeleton key to unlock a carbon-neutral world? Subscribe to the weekly Hydrogen Insight newsletter and get the evidence-based market insight you need for this rapidly evolving global market
"Much has changed in the short time since that report was published," the IEA writes in the new WEO.
"As a consequence of the [post-Covid] surge in [energy] demand, bottlenecks in supply, and above all Russa's invasion of Ukraine, the world is currently experiencing its worst energy shock since the 1970s, with prices of fuels and commodities hitting record levels in many markets."
While the IEA does not spell out the reasons why less H2 would be needed by mid-century in its new net-zero scenario, almost all of the drop is due to less blue hydrogen being produced from fossil gas with carbon capture and storage — an understandable assumption given Europe's determined push away from Russian natural gas and faster moves towards renewable energy.
In last year's net-zero forecast, roughly 200 million of the 530 million tonnes of hydrogen required in 2050 (37.7%) was due to come from blue hydrogen. But the new WEO says that "a bit more than one-quarter" of the low-emissions hydrogen produced in 2050 would come from fossil fuels — ie, just over 112.5 million tonnes. This represents a drop of around 87 million tonnes — slightly more than the 80 million tonnes lost from last year's net-zero scenario. In other words, about a 43.5% reduction in blue hydrogen volumes.
"A little less than three-quarters" of the "low-emissions hydrogen" would be produced from water electrolysis — ie, green H2, although the IEA does not use that term — so just under 337.5 million tonnes. Last year, the corresponding figure was "more than 60% of global production" — which corresponds to more than 318 million tonnes. So the IEA's forecast for green hydrogen production in a net-zero scenario has actually risen by about 6%.
In the new WEO net-zero scenario, the supply of low-emissions hydrogen increases from 0.3 million tonnes today to 90 million tonnes in 2030 and 450 million tonnes in 2050, which includes the H2 contained in hydrogen-based fuels, such as ammonia, methanol and synthetic hydrocarbons.
This requires an installed electrolyser capacity of 3,670GW in 2050 (up from around 510MW today), requiring more than 14,800TWh of clean electricity — the equivalent of "more than half of today's global electricity demand from all sources", including fossil fuels, the report says.
About a quarter of the 450 million tonnes of low-emissions hydrogen would be converted into hydrogen-based fuels, mainly for use in aviation, shipping and power generation.
The path to reaching net-zero emissions in 2050 would also require 90 million tonnes of low-emissions hydrogen by 2030, with 720GW of electrolysers installed — in other words, roughly 90GW a year from now until the end of the decade.
The latter target seems unachievable, however. According to analyst BloombergNEF's new Global Electrolyser Outlook report, which was also published yesterday, there will be a meteoric rise in electrolyser installation between now and the end of the decade, but not enough to reach 90GW a year — rising from 1GW today to 57GW in 2029 and 85GW in 2030.