The northern Italian region of Emilia-Romagna has unveiled plans to host a tender for the construction of green hydrogen production facilities in abandoned industrial areas.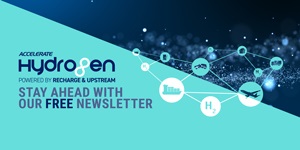 Hydrogen: hype, hope and the hard truths around its role in the energy transition
Will hydrogen be the skeleton key to unlock a carbon-neutral world? Subscribe to the weekly Hydrogen Insight newsletter and get the evidence-based market insight you need for this rapidly evolving global market
Projects would be relatively small, at 1-10MW, but the aim is to stimulate local demand for renewable hydrogen in industries such as petrochemicals, ceramics, cement and paper, and in logistics and local transport — especially those sectors "which today use fossil hydrogen for non-energy purposes and which cannot be completely electrified", the regional council said.
The legislature aims to approve the tender by the end of January — for areas identified by local authorities and the federal Ministry of the Environment and Energy security as abandoned or decommissioned.
"Several abandoned areas are located near important and particularly energy-intensive production centres, such as the port and logistics, chemicals, petrolchemicals, glass, ceramics, cement, heavy agriculture, mechanical engineering and [those] related to the health supply chain," said a statement by the Emilia-Romagna regional council.
The region has received €19.5m ($21m) from the national government's post-Covid National Recovery and Resilience Plan to help support the tender — the details of which have not yet been revealed.
Vincenzo Colla, the councillor in charge of economic development and the green economy in the region, described the initiative as "a strategic challenge to be taken without hesitation, especially at a time when energy costs risk putting the world of manufacturing into difficulty".
"The region firmly believes in hydrogen as a clean energy vector of the future. For this reason, we are ready to support large-scale production activities capable of demonstrating the convenience of electrolysis for energy-intensive industries, logistics and local transport," he said.
"Furthermore, the use of decommissioned industrial areas allows the recovery of abandoned land and thus closes a virtuous cycle which avoids the need for new greenfield sites by exploiting already urbanised spaces."