The government of Japan has earmarked over a billion dollars in public money to finance a "clean" hydrogen export project in Australia that will make H2 from dirty coal.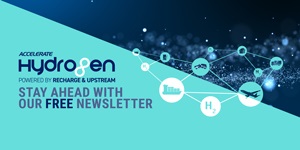 Hydrogen: hype, hope and the hard truths around its role in the energy transition
Will hydrogen be the skeleton key to unlock a carbon-neutral world? Subscribe to the weekly Hydrogen Insight newsletter and get the evidence-based market insight you need for this rapidly evolving global market
Four Japanese companies, J-Power, Sumitomo, Kawasaki and Iwatani, intend to produce 30,000 tonnes of hydrogen gas from Australian coal, before liquefying it at an H2 liquefaction project in Port of Hastings, east of Melbourne and shipping it to Port of Kawasaki in Japan.
Hydrogen production is expected to begin by the end of this decade.
The group are acting as part of the Hydrogen Energy Supply Chain (HESC), a consortium of around nine different companies, including oil giant Shell and seven Japanese corporations, to drive forward projects that develop a hydrogen supply chain between Australia and Japan.
The 220 billion yen ($1.6bn) investment will form the first part of the supply chain, HESC said, and comes just a few days after state and federal officials from Australia travelled to Japan to meet ministers from Japan's Ministry of Energy, Trade and Industry (METI).
Eiichi Harada, chief executive of Japan Suiso Energy (JSE), the Kawasaki-Iwatani joint venture running the liquefaction element, noted that the scheme is complex, with "still some way to go in terms of approvals, design, construction and commissioning", with first hydrogen production targeted by the end of the decade.
HESC claims the scheme can be classified as a "clean hydrogen" because it will use carbon capture and storage (CCS) technology to abate emissions from the scheme, with captured carbon stored offshore in the Bass Strait.
The carbon intensity of the H2 will be verified by a Guarantee of Origin programme currently being developed by the Australian government, it adds.
Oil giant ExxonMobil has been working on a design for a CCS project that aims to use a depleted oil and gas field in the Bass Strait. Exxon says that the project could come online by 2025, but only if it is proved to be technically and economically viable.
But HESC it does not specify which carbon capture project it intends to use, or note that Australia's previous attempts at CCS have been chequered at best. Chevron's Gorgon liquefied natural gas (LNG) plant was last year forced to buy millions of carbon offsets because it failed to meet its carbon abatement targets.
Last year it completed the world's first delivery of liquefied hydrogen from Port of Hastings to Japan, but not before a badly installed valve caused metre-high flames to burst on to the deck.
J-Power and Sumitomo will be responsible for producing hydrogen from a coal mine in Victoria state's Latrobe Valley and shipping it for liquefaction, while Kawasaki and Iwatani, together as JSE, will own and operate the liquefaction plant in Port of Hastings.
The JSE joint venture will also deliver the investment from Japan's government.
The $1.6bn investment has been pulled from Japan's two-trillion yen ($14bn) Green Innovation Fund, launched by Tokyo in 2020, with the aim of supporting Japan's net zero ambitions.
It will allocate funding for ten years across nineteen different target areas — of which four are directly related to hydrogen production, with a further three are related to demand segments which hydrogen producers are hoping to tap into.
Jeremy Stone, non-executive director of J-Power's coal-to-hydrogen unit, suggested that the hydrogen supply chain could provide a springboard for Australia's other hydrogen-based industries: "We are moving from start up to scale up phase," he noted. "Bringing commercial scale hydrogen production to the Latrobe Valley will act as a catalyst for growth in the broader Gippsland region, as complementary industries such as ammonia, fertiliser and methanol production are attracted to the opportunities it presents."