Industrial gases giant Linde has announced that it will invest $1.8bn in a new blue hydrogen plant in Texas that will supply both H2 and nitrogen to Dutch fertiliser and methanol producer OCI for the production of blue ammonia.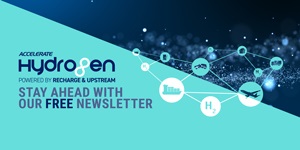 Hydrogen: hype, hope and the hard truths around its role in the energy transition
Will hydrogen be the skeleton key to unlock a carbon-neutral world? Subscribe to the weekly Hydrogen Insight newsletter and get the evidence-based market insight you need for this rapidly evolving global market
The UK-headquartered company will build, own and operate the facility in Beaumont, Texas, which will produce blue hydrogen from natural gas using the autothermal reforming (ATR) process, paired with carbon capture and storage (CCS).
The hydrogen will be used to produce 1.1 million tonnes of blue ammonia per year at OCI's new blue ammonia plant in Beaumont, while sequestering more than 1.7 million tonnes of CO2 per year — presumably via the CCS project that Linde is developing with BP.
OCI announced its $1bn blue ammonia facility in September last year, saying at the time: "This project has been designed to transition from blue to green ammonia production in the future as green hydrogen becomes available at larger scale."
It began construction on the development in December.
Linde said in a statement that in addition to supplying OCI, that it will "also use its extensive pipeline network to provide clean hydrogen to existing and new customers in the US Gulf Coast, addressing the increasing demand from companies to decarbonise their operations".
Both Linde and OCI expect their parts of the project to start up in 2025.
The ATR process has been selected by Linde because it enables higher levels of carbon capture than those possible using the traditional steam methane reforming (SMR) method, which produces most of the (dirty) hydrogen in the world today.
According to Equinor, only about 60% of the CO2 emitted in SMR production can be cost-effectively captured, compared to 95% in the more expensive ATR process.
This method — in which oxygen is injected into natural gas to crack the methane molecules, rather than using heat and steam — results in more concentrated, high-pressure streams of CO2, which is relatively easy to separate from the hydrogen.
"With Linde's track record in successfully executing complex projects, its extensive pipeline network, and support from the US Inflation Reduction Act, the company is well positioned to secure many more clean energy projects," said Linde CEO Sanjiv Lamba.
The US Inflation Reduction Act offers tax credits of up to $3/kg of clean hydrogen, but this level of subsidy requires lifecycle greenhouse gas emissions of less than 0.45kg of CO2-equivalent per kilogram of H2 — which would be almost impossible for blue H2 to achieve as these calculations take into account upstream methane emissions, which tend to be high in the US, as well as CO2 released from flaring.
"The Beaumont facility will allow us to build and strengthen our world-leading blue ammonia and clean fuels platform, supplying both the US and export markets with blue ammonia, an ideal solution to decarbonise hard-to-abate sectors such as agriculture, power and marine fuels at a competitive cost," said OCI CEO Ahmed El-Hoshy.