At least $100bn of blue and grey hydrogen production facilities in Europe and Asia are at risk of becoming stranded assets by 2030, according to financial think-tank Carbon Tracker, potentially paving the way for green H2's dominance far earlier than expected.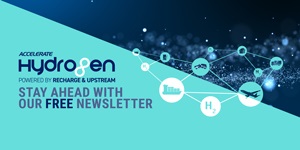 Hydrogen: hype, hope and the hard truths around its role in the energy transition
Will hydrogen be the skeleton key to unlock a carbon-neutral world? Subscribe to the weekly Hydrogen Insight newsletter and get the evidence-based market insight you need for this rapidly evolving global market
In fact, new and existing grey and blue hydrogen assets in these regions, including existing H2 production plants, could be stranded "almost immediately", Carbon Tracker said, as a combination of high global gas prices and supply-side uncertainty undermine the economics of producing hydrogen with fossil gas.
The long-run marginal costs (the cost of adding one more unit of production to an existing plant) of producing both grey and blue hydrogen from methane (with the latter using carbon capture and storage), shot up by 70% after Russia invaded Ukraine, to about $12/kg in August .
This has put a premium of at least 50% (or around $7.60/kg) on the marginal cost of grey and blue hydrogen in Europe, compared to green hydrogen production in the Iberian peninsula, Carbon Tracker claims.
The report, Clean Hydrogen's Place in the Energy Transition, which uses Rystad Energy data, estimated Iberian production to cost around $3.50/kg in March 2022, when the Russian invasion began.
Rystad tells Hydrogen Insight that there are four operational blue hydrogen production facilities in Europe.
In Asia, blue and grey hydrogen production would be 35% and 29% higher than green H2 manufacturing respectively, Carbon Tracker said, putting hydrogen producers under exactly the same pressures as their European counterparts.
"The ability of investors to guarantee favourable returns over a fossil-hydrogen asset's operational tenure is therefore questioned," the report said. "The unpredictable rise in gas prices, along with gas supply disruptions, especially at current levels could automatically change a profit-making blue/grey hydrogen asset to a loss-making one."
Pointing out that the development of new blue and grey hydrogen assets is not aligned with gas supply growth in net-zero pathways outlined by either the International Energy Agency or the Intergovernmental Panel on Climate Change, the report warned that operators might also have trouble sourcing long-term fossil-gas supply.
"Fossil-hydrogen asset owners with long-term gas supply contracts beyond 2020 are at risk of stranding, as none of the presented net zero scenarios supports for more gas expansion or supply," Carbon Tracker said.
This, of course, assumes that those pathways are followed, and that oil & gas companies adjust their investment strategies accordingly — which at present seems unlikely.
But US operators will be shielded to a certain extent from the supply and pricing pressures affecting Asia and Europe, due to overall lower gas prices in the US market, the study said.
"This should, however, not be misconstrued by US investors to make new investments in fossil hydrogen," the report warned, noting that declining gas supply could affect the US market by the early 2040s.
However, even in the US, policy developments will accelerate green hydrogen at the expense of blue and grey, Carbon Tracker believes. Earlier this year, the US Congress passed a game-changing piece of legislation, the Inflation Reduction Act (IRA), which offers a maximum $3/kg tax credit for green H2 projects.
"With the recent introduction of [the] IRA, a $3/kg tax subsidy on the [levelised cost] for new green hydrogen assets will see the new price for US green hydrogen assets become cheaper than incumbent blue and grey," Kofi Mbuk, senior cleantech analyst at Carbon Tracker and author of the report, told Hydrogen Insight.
It might be possible for blue hydrogen projects with low methane leakage to qualify for some portion of the tax credits available under the IRA, but reaching the $3/kg rate would be far harder.
But the Carbon Tracker report also called for more widespread subsidies for green H2 projects, noting that reaching productino costs of $2/kg would require electricity to be supplied at $25/MWh — too low to incentivise investment in renewables.
As such, Mbuk called for policymakers to consider introducing a contract for difference programme for hydrogen, which the UK has already sanctioned, as well as tax credit schemes like those in the US.
UPDATED: to clarify that the four facilities in Europe are blue hydrogen production plants