More than 1,000 renewable and low-carbon hydrogen projects requiring $320m of investment by the end of 2030 have been announced globally, although less than 10% have reached final investment decision, according to a new report from the Hydrogen Council lobby group.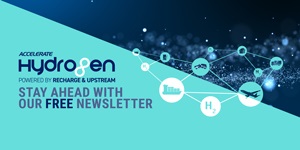 Hydrogen: hype, hope and the hard truths around its role in the energy transition
Will hydrogen be the skeleton key to unlock a carbon-neutral world? Subscribe to the weekly Hydrogen Insight newsletter and get the evidence-based market insight you need for this rapidly evolving global market
Of these projects, 112 are for gigawatt-scale production — 91 of which are green and 21 are "low-carbon" (a term that is not clearly defined here but usually used as a reference to blue H2) — and will need about $150bn of investment by 2030 says the Hydrogen Insights 2023study, which was written in collaboration with consultant McKinsey.
About two thirds of the 1,046 projects identified by the Hydrogen Council are focused on the supply of clean hydrogen — amounting to about 25 million tonnes of green H2 annual production and about 13 million tonnes of "low-carbon" H2 — with about 20% being for end-use and offtake, and the remainder related to infrastructure.
Almost half of the announced projects have not yet entered the planning stage or received government funding, the report points out.
In fact, only about 60,000 tonnes of green hydrogen is currently being produced annually — from 700MW of electrolysers — with 740,000 tonnes of "low-carbon" hydrogen.
And only $29bn of projects have reached a final investment decision (FID) — most of these coming "in the last months" — led by North America ($10bn) and followed by Europe ($7bn), China ($5bn) and the Middle East ($5bn).
These FID projects include a further 1.1 million tonnes per annum of low-carbon hydrogen — all in North America — and one million tonnes per annum of green hydrogen, 35% of which has come from China, followed by about 20% each in North American and the Middle East.
"Although being the largest in announced supply, with 13 Mt p.a. [million tonnes per annum] announced until 2030, Europe accounts for less than 5% of committed supply capacity," the report says.
"This may be driven by a lack of transparency on regulatory framework and subsidies, as well as high energy prices following the war in Ukraine."
Hydrogen Council executive director Daryl Wilson told the World Hydrogen Summit in Rotterdam this morning that Europe can take lessons from the "simplicity and clarity" in last year's US Inflation Reduction Act (IRA), which set out the rules for hydrogen tax credits.
"Europe is looking over its shoulder at the IRA… but you've forgotten what they don't have — a headstart."
He added: "Europe is talking about speeding up permitting on renewables and I hear there's going to be an announcement in two years. That's not good enough."
The World Hydrogen Summit also heard yesterday from producers that European bureaucracy is slowing down green hydrogen development.
The Hydrogen Council report explains that securing offtake and government funding are key for developers to take final investment decisions.
"Most projects at or past FID have either captive offtake, ie, developed by companies with internal demand for hydrogen, or long-term offtake contracts."
It adds: "In terms of government funding, the largest schemes are IPCEI [Important Projects of Common European Interest] in Europe (€10.6bn granted in the first two rounds), the production tax credits (45V), and credits for carbon capture and storage (45Q) in the US.
"In Japan and South Korea, funding has supported infrastructure buildout (e.g., refueling stations, liquid hydrogen value chain in Japan), whereas hydrogen clusters have received government funding in China."
The EU, Australia, Canada and India have also announced plans to directly subsidise clean hydrogen production, but have yet to finalise plans.