The Dutch government will tender €1bn ($1.09bn) from its Climate Fund for large-scale green hydrogen projects next year in an effort to ramp up production for use in industry and transport, according to a letter to the country's parliament by climate and energy policy minister Rob Jetten.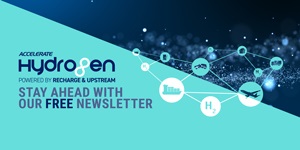 Hydrogen: hype, hope and the hard truths around its role in the energy transition
Will hydrogen be the skeleton key to unlock a carbon-neutral world? Subscribe to the weekly Hydrogen Insight newsletter and get the evidence-based market insight you need for this rapidly evolving global market
Jetten announced in May that the government had budgeted €7.5bn towards green hydrogen by 2030, with €4.9bn earmarked for onshore electrolyser projects between 500MW and 1GW in size, but according to a new press release from the Dutch ministry for economy and climate, the total reserved for hydrogen in the Climate Fund seems to have been increased to €9bn.
Jetten's letter also includes a new ambition for 8GW of installed capacity by 2032, in addition to the existing target of 4GW by 2030.
The €1bn tender, details of which will be announced in the autumn, is separate to the planned €300m Dutch H2Global double-sided auction for imports to be held early next year.
Jetten also writes that the government will put a renewable H2 purchase obligation in place from the start of 2026 and is considering demand-side subsidies which "[tie] in best with the [Renewable Energy Directive (RED)] goals, which are about hydrogen use".
The European Council of ministers earlier this month agreed binding targets in the RED update — or RED II — for at least 42.5% of hydrogen used in industry to be renewable, with caveats in place for a substantial share of non-fossil-fuel-based H2 in the mix. It also requires 1% of all fuel supplied to the transport sector to be a renewable fuel of non-biological origin — ie, green hydrogen or one of its derivatives — by 2030.
RED II still needs to be voted through by both the European Council and European Parliament, a process which could take months. This could mean that in addition to an 18-month deadline for member states to update their policies, the mandate may not come into effect until mid-decade.
"Because we already subsidise the supply side, a temporary combination of instruments aimed at supply and use will arise," writes Jetten. "In the design I will take into account that this combination does not lead to double subsidies, excessive profits, market power or price-increasing effects."
However, the Dutch government also appears to have walked back its expectations for renewable hydrogen use outside of industry and transport.
"In agriculture and the built environment, I foresee modest volumes for the use of hydrogen for the time being, and the policy will remain mainly focused on pilots and small-scale regional initiatives," Jetten writes.
He also anticipates that since most renewable H2 will be directed towards meeting RED II targets, hydrogen used for power generation may come from other sources, including fossil gas, industrial by-product gases, or residual waste.
The Dutch government is due to publish a detailed analysis of hydrogen's role in the future energy mix in a letter to parliament before the summer.
Jetten also pledges to store hydrogen in four salt caverns and a pilot gas field storage project by 2030.