French oil major TotalEnergies' renewables arm, Total Eren, has built a green hydrogen project pipeline of up to 30GW in Australia, after a team of 40 spent the past 18 months identifying potential developments, it revealed today.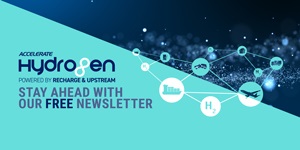 Hydrogen: hype, hope and the hard truths around its role in the energy transition
Will hydrogen be the skeleton key to unlock a carbon-neutral world? Subscribe to the weekly Hydrogen Insight newsletter and get the evidence-based market insight you need for this rapidly evolving global market
That capacity of green hydrogen projects would require more renewable energy than all the wind and solar power currently installed across Australia (9GW of wind and 19GW of solar at the end of 2021, according to the most recent figures from the International Renewable Energy Agency).
But Total Eren also confirmed today that it had exited the HyEnergy green hydrogen project in Gascoyne, Western Australia, which was to be powered by 8GW of wind and solar as part of a partnership with local developer Province Resources.
That project was first announced in April 2021, and as late as August last year, the companies entered into a binding term sheet with a 50% stake each in the development.
But Province announced the end of the partnership on Tuesday, stating that the company will move ahead with HyEnergy and that the project's feasibility study has been fully funded.
"While Total Eren had a good track record in developing renewables projects, the board's view was that the objectives of Total Eren for the development of the HyEnergy Project were not fully aligned with the objectives of Province and that Province and Total Eren had not reached agreement with respect to the development of the HyEnergy Project prior to expiry of the term sheet," said Province managing director David Frances.
TotalEnergies is the largest shareholder in Total Eren, with 30% ownership, but is due to take 100% control of the renewables player this year.
Its 30GW hydrogen pipeline is spread across the Northern Territory, Queensland, South Australia and Western Australia, and the company is now opening an office in the latter state.
"Australia is key in Total Eren's global strategy. The continued growth of our team in Perth is a demonstration of our commitment to advancing our H2 pipeline in Western Australia and our collective global expertise to deliver the lowest cost of energy for the hydrogen future," said David Corchia, CEO of Total Eren.