Ambitious green hydrogen developer Fortescue Future Industries (FFI) is joining forces with high-profile H2 truck manufacturer Nikola with a view to co-developing renewable hydrogen projects for which the US automaker will be the offtaker.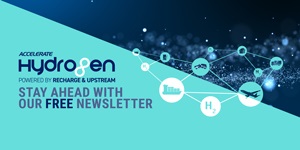 Hydrogen: hype, hope and the hard truths around its role in the energy transition
Will hydrogen be the skeleton key to unlock a carbon-neutral world? Subscribe to the weekly Hydrogen Insight newsletter and get the evidence-based market insight you need for this rapidly evolving global market
Nikola will also "evaluate green hydrogen offtake opportunities from any other green hydrogen projects being pursued by FFI", while the Australian company will look into joining the Nikola-led Phoenix Hydrogen Hub, which would produce up to 150 tonnes of renewable H2 per day and was recently invited by the US Department of Energy to apply for a $1.3bn loan guarantee.
"This MOU [memorandum of understanding] will establish the framework for future collaborations as strategic partners for the potential co-development of meaningful energy transition solutions, with a focus on the Phoenix Hydrogen Hub project being led by Nikola today," said Nikola CEO Michael Lohscheller.
FFI CEO Mark Hutchinson added: "North America has the potential to become the world's leading green energy heartland… The incentives in the Inflation Reduction Act [ie, tax credits worth up to $3 per kilogram of hydrogen] also make the US one of the best places in the world to invest in green energy and create a pipeline of new jobs."
FFI is owned by the Australian iron-ore billionaire Andrew "Twiggy" Forrest, who has emerged as one of the world's highest-profile green hydrogen advocates. His company plans to produce 15 million tonnes of renewable H2 annually by 2030, and is currently developing projects in countries such as Papua New Guinea, the Democratic Republic of Congo, Australia, Argentina and Brazil — but it has yet to produce a single molecule of green hydrogen.
The US battery and hydrogen truck maker Nikola has been through turbulent times in recent years, with former CEO Trevor Milton found guilty of securities fraud last October after lying to investors. Memorably, a video of its Nikola One semi-truck apparently travelling under its own power was actually showing it rolling down a hill. Nikola later admitted that it never managed to get that vehicle to fully function.
Nikola also announced a strategic collaboration in December 2022 with US electrolyser manufacturer and green hydrogen developer Plug Power, where Plug committed to purchase "up to" 75 Nikola fuel-cell electric vehicles for H2 deliveries, and to supply the automaker with a minimum of 100 tonnes of hydrogen per day.