The potential impact of the US hydrogen tax credits on the global green H2 market has been laid bare in a new report from Deloitte.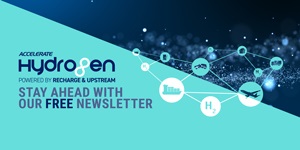 Hydrogen: hype, hope and the hard truths around its role in the energy transition
Will hydrogen be the skeleton key to unlock a carbon-neutral world? Subscribe to the weekly Hydrogen Insight newsletter and get the evidence-based market insight you need for this rapidly evolving global market
Last year, the US Congress passed the Inflation Reduction Act (IRA), which gave renewable hydrogen producers a generous subsidy of up to $3 per kg.
"The scale of this incentive — which can compensate most or all the production cost — is causing market disruption, such as attracting investments into the US from other regions, and creating the possibility for green hydrogen to be exported to Europe at a more competitive price (including transport and [ammonia] cracking than local EU production," says the Deloitte study, entitled Hydrogen: Making it Happen.
"As a result, other regions are feeling motivated to create more competitive regulations and support for their own local production."
A chart shows that the cost of shipping green hydrogen, in the form of ammonia, from the US to Europe and then cracking that ammonia back into H2 would cost about $1.5/kg of hydrogen — way less than the $3/kg available in tax credits.
So if it costs $3-4/kg to produce green hydrogen in both the US and the EU, the subsidised US H2 could theoretically be available in Europe (without accounting for profit margins) at a price of $1.50-2.50/kg — roughly half as much as the locally produced hydrogen.
This is why the EU — as well as Australia, South Korea and Norway — has formally complained to the US that the IRA is in breach of international trade rules.
The EU announced its own plans for green hydrogen subsidies — Carbon Contracts for Difference — in May last year, but it is far from clear when they will be signed off by the European Commission and Parliament and the 27 member states, amid an ongoing row over "additionality" rules.