Brazil's largest nitrogen fertiliser producer Unigel is planning a ten-fold expansion of its integrated green hydrogen and green ammonia project currently under construction in Bahia state — a scheme that, if realised, would cost R$7.8bn ($1.5bn) and make it one of the biggest green H2 projects in Latin America.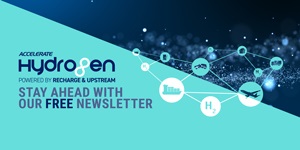 Hydrogen: hype, hope and the hard truths around its role in the energy transition
Will hydrogen be the skeleton key to unlock a carbon-neutral world? Subscribe to the weekly Hydrogen Insight newsletter and get the evidence-based market insight you need for this rapidly evolving global market
The expansion of the project would see Unigel producing up to 100,000 tonnes of green hydrogen per year by 2027 and 600,000 tonnes of hydrogen-derived green ammonia, using an estimated 600MW electrolyser capacity.
The first, 60MW phase of the scheme, which has been under construction in the city of Camaçari since July 2022, is on track to begin production by the end of this year, the São Paulo-based company said today.
This $120m phase will deliver 10,000 tonnes of green hydrogen and 60,000 tonnes of green ammonia per year, sourcing three quarters of its power from renewable energy sources — a detail that raises questions about whether or not the hydrogen is truly renewable.
The company has not said where it will source the remaining 25%, although in a press release today it emphasised the strategic value of Brazil's abundant wind and solar resources.
Unigel then plans expansion in two further phases, with phase two scaling up to 40,000 tonnes of H2 and 180,000 tonnes of ammonia (NH3) production capacity by 2025, at a cost of $420m.
The $960m phase three, which would take total investment to $1.5bn, would then be inaugurated by 2027.
But the realisation of the expansion is heavily dependent on Unigel securing a cash injection from elsewhere, either from strategic partnerships or project financing. It is even considering an initial public offering (IPO) to raise the money.
At first, most of the hydrogen and ammonia produced would be exported to European markets, the company's CEO, Roberto Noronha Santos, told Reuters in an interview today.
The company also has plans to use the ammonia to produce its own fertilisers and acrylics.
"We have numerous differentials that allow us to lead Brazil towards the economy of green hydrogen and ammonia," said Santos added in a press release today. "First, Unigel already has enough ammonia production capacity to target green hydrogen. In addition, we have access to clean and competitive infrastructure and energy sources at the Camaçari Petrochemical Complex. Finally, Unigel also operates one of only two ammonia terminals in Brazil, located in the port of Aratu, also in Bahia."
The assumed electrolyser capacity of 600MW would make the Camaçari green hydrogen project one of the biggest hydrogen projects in Latin America in 2027, although it would probably be dwarfed by multi-gigawatt projects currently in the works in Europe, the US, China, Australia and the Middle East.
Energix Energy's 3.4GW BaseOne project in Ceará state, northeast Brazil is targeting 600,000 tonnes of green hydrogen per year by 2025, but so far no final investment decision has been announced.
And there are two multi-GW projects in Chile targeting first production this decade: the 1.4GW HNH scheme being developed by Copenhagen Infrastructure Partners, Austria Energy and Ökowind in the south of the country, and Engie and Enaex's 1.6GW HyEx project in Antofagasta, which is aiming for a 24MW pilot next year before scaling up by 2030.