The government of Western Australia (WA) has awarded land rights to five massive green hydrogen projects, including BP's giant 14GW Asian Renewable Energy Hub (AREH) — as well as one grey hydrogen facility.
The state says that the six projects — plus a new lithium-processing site that was also given land rights — have a combined planned capital expenditure of A$70bn (US$48bn).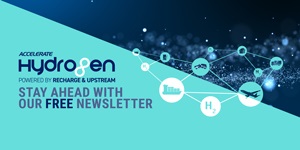 Hydrogen: hype, hope and the hard truths around its role in the energy transition
Will hydrogen be the skeleton key to unlock a carbon-neutral world? Subscribe to the weekly Hydrogen Insight newsletter and get the evidence-based market insight you need for this rapidly evolving global market
Winners of the awards, for leasing rights in the northernmost Pilbara region, include billionaire Andrew Forrest's Fortescue Future Industries (two projects), BP, and South Korean steel giant Posco, which aims to produce green iron for export.
The seven projects have been granted land rights in two of WA's eleven Strategic Industrial Areas (SIAs) that are dotted along its vast coastline, which aim to create new industrial complexes that capitalise on the arid region's natural resources, diversify its economy and bring much-needed jobs.
One of the two projects in the Ashburton North SIA, south of the coastal town of Onslow, was allocated to Equus Energy, a unit of Western Gas, for a project that will see the company produce grey hydrogen using fossil gas from its nearby offshore gas fields, known as the Equus Gas project.
Equus says it will "progressively" integrate solar and wind power into the project to replace fossil gas feedstock and transition to green fuels production, but gave no indication as to how quickly it would do this.
This would be an expensive undertaking as it would require two types of hydrogen technology operating concurrently — steam methane reformers and electrolysers — not to mention the solar and/or wind power required to power the electrolysis process.
The Equus Gas project is yet to be developed, which means there is potentially a 25-year supply of fossil gas available to the hydrogen project if it comes to fruition.
Fortescue Future Industries (FFI) was also allocated land in Ashburton North, close to where its parent company, Fortescue Metals Group (FMG) is planning a 5.4GW renewable energy hub to power its iron ore mining operations.
FFI was also awarded land rights in the Boodarie SIA further north, along with BP, which plans to build the massive AREH green hydrogen project, with 14GW of electrolysers, powered by 26GW of wind and solar power.
In total AREH aims to produce 1.6 million tonnes of green H2 and nine million tonnes of green ammonia for export.
But the project is hugely complex, BP's chief financial officer admitted recently, noting that locking in customers and securing electrolyser capacity will be major challenges to establishing AREH as a hydrogen export hub.
South Korean steel firm Posco has also secured land in the Boodarie SIA for its proposed hot briquetted iron (HBI) plant, which would use hydrogen to turn iron ore into direct reduced iron (DRI) suitable for steelmaking. The DRI would then be compressed into HBI — essentially, lumps of almost-pure iron — for export.
And Australian utility Alinta Energy, which is currently mulling green hydrogen production in the area, was also awarded land in the Boodarie SIA, although the company's H2 plans have not been publicly revealed.
UK-based Tees Valley Lithium was also given the land rights to build a new plant producing lithium sulphate monohydrate, which is used in solar panels, some batteries and in medical applications.
The full list of companies allocated land rights:
Ashburton North SIA
Equus Energy (Western Gas)
Fortescue Future Industries
Boodarie SIA
Posco
Fortescue Metals Group
Alinta Energy
BP
Tees Valley Lithium
UPDATE: Corrected lithium hydroxide to lithium sulphate monohydrate