The European Energy Exchange (EEX) yesterday launched what it describes as the first "market-based" green hydrogen price index, called Hydrix, in an effort to improve price transparency — despite the lack of a traded renewable H2 market.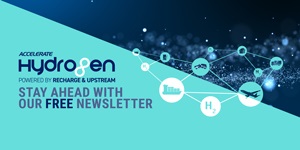 Hydrogen: hype, hope and the hard truths around its role in the energy transition
Will hydrogen be the skeleton key to unlock a carbon-neutral world? Subscribe to the weekly Hydrogen Insight newsletter and get the evidence-based market insight you need for this rapidly evolving global market
While EEX says there are "already price indications from bilateral supply contracts", the methodology of the index depends on industry contributors from both the production and consumption side submitting a single buy or sell price (in euros per megawatt-hour) each week, based on what they would theoretically be willing to spend or accept.
The levelised cost for producing green hydrogen in a given region could be estimated based on renewable power-purchase agreement and electrolyser costs, taking into account storage and transportation, but actual agreed offtake prices may be very different, depending on what buyers are willing to lock in for a long-term contract.
And the details of those contracts are usually, if not always, confidential.
This all raises questions about how useful or accurate such an index would be in the short to medium term, but EEX is adamant that Hydrix will be a significant development in the race to net zero emissions.
"Hydrix closes a crucial pricing signal gap, which is foundational for a market ramp-up and further investment in the hydrogen economy," says EEX CEO Peter Reitz.
"With a market-based index based on actual trade prices for hydrogen we are providing a benchmark that can be used for investment decisions. We are thus paving the path for the energy industry's zero-carbon future and demonstrate our leadership in enabling the energy transition."
Hydrix estimates that the green hydrogen price in Germany — the only currently country listed on its launch — is €228.16 ($245.52) per MWh this week, rising from €222.84/MWh the week before.
The EU plans to hold its first auction at the end of this year for fixed premiums of up to €4 per kilogram of renewable hydrogen — equivalent to around €121/MWh — in order to bring costs down to parity with fossil-fuel equivalents.
A further complication is that the Hydrix methodology merely describes green H2 as "hydrogen produced by electrolysis powered by renewable energies".
But in reality, the price of green hydrogen will be affected by yet-to-be-passed regulations around concepts such as additionality (the requirement to use new renewable-energy projects to power electrolysers) and temporal correlation (rules regarding the potential to use electricity from the grid at times when the wind isn't blowing and the sun isn't shining, and then supplying the same amount of renewable power back to the grid at a later time or date).