A batch of "defective" hydrogen has damaged fuel-cell cars in South Korea, according to a report from local news site Bloter.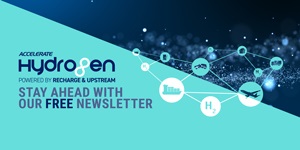 Hydrogen: hype, hope and the hard truths around its role in the energy transition
Will hydrogen be the skeleton key to unlock a carbon-neutral world? Subscribe to the weekly Hydrogen Insight newsletter and get the evidence-based market insight you need for this rapidly evolving global market
The website says that three filling stations in the northwest of the country all received contaminated hydrogen that was produced — via steam methane reformation (SMR) — from Korea Gas' recently opened facility in the city of Pyongtaek.
Korea Gas said it was investigating the matter and trying to establish what had gone wrong.
Bloter states that the Gangdong hydrogen station in Seoul had posted on an online community website for fuel-cell car drivers: "There was a case of deterioration in hydrogen quality in the vehicles charged today. The number of damaged vehicles cannot be disclosed because it is personal information."
But the local authority in the city of Cheonan told Bloter: "We sent an official notice to 35 owners of hydrogen electric vehicles who charged at a hydrogen filling station near City Hall after 10.50am [on Tuesday] that a problem occurred in the charging process.
"The Korea Gas Technology Corporation conducted an emergency inspection, and the exact cause has not yet been identified."
And one owner of a Hyundai Nexo said that shortly after filling his car at the Pyonghaw refuelling station in Pyeongtaek, "a yellow tortoise-shaped warning light related to the fuel cell appeared".
The PEM fuel cells used in hydrogen-powered cars need H2 with a purity of 99.9% to safely operate — impurities can cause irreversible damage.
A Cheonan City Hall official added: "If a vehicle repair cost is incurred due to defective hydrogen, the Korea Gas Technology Corporation, which is managing the charging station, is supposed to support the repair cost."
The SMR method produces hydrogen, carbon monoxide (CO) and small amounts of carbon dioxide (CO2). A water-gas shift reaction is usually carried out to turn the CO into CO2, with the CO2 removed using a second process called pressure-swing adsorption.
It is possible that some CO or CO2 was not properly removed from the hydrogen at Korea Gas' Pyongtaek base.
"CO can contaminate the hydrogen fuel when hydrogen is produced by steam reforming of hydrocarbons and purified by the pressure-swing adsorption process," says a Japanese scientific study from 2020.
"In addition, CO adsorbs strongly on the platinum electrocatalyst, and CO in hydrogen fuel degrades the performance of the polymer electrolyte fuel cell (PEFC)."
South Korea is trying to establish a "hydrogen economy" in the country, and recently upgraded its national H2 vehicle subsidy programme, revealing that 95% of the subsidised vehicles would be passenger cars, which could end up with their purchase price being halved.
At the end of last year, there were 29,733 hydrogen vehicles on South Korean roads, but sales of the only Korean-made fuel-cell car, the Hyundai Nexo, have been falling on a year-by-year basis.
Hyundai says that it sold 2,622 Nexos between January and May this year, down 34.1% on the same period a year earlier. By comparison, the Korean automaker sold 31,483 battery electric vehicles and 51,088 hybrid cars in the first five months of 2023 — year-on-year increases of 18.2% and 111.6%, respectively.