Update: The decision to halt the project was made in 2022. The project has now been permanently terminated "for all practical purposes", an Equinor spokesperson confirmed to Hydrogen Insight. Article was updated on 10 March 2023.
When the Aurora liquid hydrogen project in Norway was unveiled in early 2021, it was declared to be "an important step on the journey towards decarbonising the maritime shipping sector" and was immediately shortlisted for state aid as an Important Project of Common European Interest.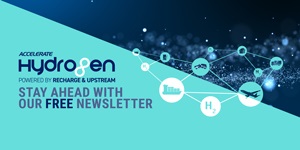 Hydrogen: hype, hope and the hard truths around its role in the energy transition
Will hydrogen be the skeleton key to unlock a carbon-neutral world? Subscribe to the weekly Hydrogen Insight newsletter and get the evidence-based market insight you need for this rapidly evolving global market
"Aurora is the first initiative in Europe that aims to build a complete value chain producing and using green liquid hydrogen [LH2] for maritime shipping applications," said Air Liquide vice-president Lars Strandberg at the time.
But in 2022 the three project partners — Norwegian oil giant Equinor, French industrial gases firm Air Liquide and Norwegian power company Eviny (formerly known as BKK) — agreed to "stop the Aurora project in its original form".
Now, the project has been permanently scrapped.
"The Aurora project is for all practical purposes terminated", an Equinor spokesperson confirms to Hydrogen Insight.
This is because it failed to attract sufficient purchases of green liquid hydrogen, which was due to its high price, according to an Eviny press release.
"In order to be able to make an investment decision, the parties are dependent on a minimum volume for the production facility," it said.
"With today's framework conditions, the additional cost of choosing hydrogen compared to marine diesel is too high for many shipping companies.
"The parties in the Aurora project believe there is a need for further support schemes for hydrogen production in the form of contracts for difference to make hydrogen available at a price the end user can pay."
Air Liquide stated in April 2021 that the project in Mongstad, near Bergen, would be distributed across western Norway on local shipping company Wilhelmsen's planned "Topeka" LH2-powered roll-on, roll-off vessels.
The six tonnes of liquefied hydrogen due to be produced each day via electrolysis were "estimated to cover the LH2 needs across western Norway in 2024-2026, while paving the way to scaling up production for additional demand", the French company stated at the time.
"Liquid hydrogen is expected to be a key contributor on the shipping industry's path towards decarbonization," it added. "Projects for hydrogen operation are currently underway within cruise ships, cargo ships, offshore vessels and ferries."
And Steinar Eikaas, cive-president for low-carbon solutions at Equinor stated at the time: "Aurora is an important step on the journey towards decarbonising the maritime shipping sector and Equinor is playing an important role both in the production of renewable liquid hydrogen as well as in stimulating the market for zero-emission shipping fuels by shifting cargoes from road-based transport to the Topeka base-to-base vessels."
But the expected demand for LH2 in the maritime sector has so far largely failed to materialise, with shipping companies now stating a preference for using green ammonia or methanol — both of which are easier to handle than liquid hydrogen (which must be stored at minus 253°C) and contain more energy per cubic metre.
Nevertheless, the three Aurora partners remain bullish on LH2's future as a shipping fuel.
"The industry players still aim to make liquid hydrogen available for commercial shipping," the Eviny press release states.
Indeed, several ferries could soon be powered by H2 along Norway's extensive coastline — albeit compressed hydrogen, rather than liquefied.
The Norwegian government has required that two hydrogen-powered ferries service the country's longest ferry connection, a four-hour journey in choppy waters between Lofoten and Bodø. Last week, Swedish company PowerCell announced they would deliver hydrogen solutions to the two ferries, an agreement valued at €19.2m, in a project they named "the world's largest hydrogen project to date in the marine industry".