Earlier this year, the French city of Montpellier cancelled an order for 51 hydrogen-powered buses after newly elected officials found that electric buses would be six times to cheaper to run.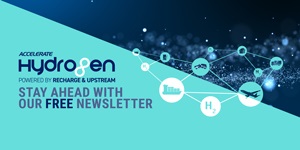 Hydrogen: hype, hope and the hard truths around its role in the energy transition
Will hydrogen be the skeleton key to unlock a carbon-neutral world? Subscribe to the weekly Hydrogen Insight newsletter and get the evidence-based market insight you need for this rapidly evolving global market
And last year, the Financial Times reported that the 100 fuel-cell buses put into operation in Tokyo ahead of the city's delayed 2020 Olympic games had proved to be exceedingly expensive, with bus leases costing $150,000 per year and fuel costs 2.6 times higher than diesel.
Now local politicians in the west German city of Duisburg are set to rubber-stamp one of Europe's largest ever orders of hydrogen buses — 100 units to replace its entire diesel-powered fleet — after a study commissioned and financed by the city's publicly-owned bus company found that H2 would be cheaper and greener than battery-electric buses.
"One hundred new hydrogen-powered buses: This is trend-setting because we are not only protecting the climate, but also making life cleaner and quieter for everyone in our city. With the help of fuel cell technology, we can set the course for a green future in Duisburg," the Social Democrat mayor Sören Link said earlier this month.
A city press release added: "The basis for the decision is a study in which the advantages and disadvantages of battery and fuel cell buses were compared from various aspects. The result showed that the fuel cell technology not only shows a cost advantage in operation, but also achieves lower CO2 emissions when using green hydrogen than when using green electricity in battery buses."
The state-owned public transport company, Duisburger Verkehrsgesellschaft (DVG), added that the study concluded that "the use of fuel cell buses offers technological, economic and ecological advantages compared to other types of vehicles".
However, the city and DVG are refusing to publish the study , or indeed, any of the information it contains.
DVG tells Hydrogen Insight that it "cannot agree to the publication or forwarding of the study, even in part".
This is due to potentially confidential transport company data, it says, adding that the findings cannot be transferred to other cities or transport companies due to "the specific situation in Duisberg".
However, late on Thursday, hours after this article was first published, a spokesperson for the Cologne-based engineering consultancy Emcel, which produced the report for DVG, told Hydrogen Insight: "The main reason why hydrogen buses are cheaper for the city of Duisburg is that the use of battery-electric buses incurs additional costs, which include the use of more buses, more personnel and additional costs for a higher connection capacity at the depot for the charging infrastructure, compared to diesel and also compared to hydrogen buses."
This is a very different conclusion to a 2018 study into hydrogen and battery buses commissioned by DVG, seen by Hydrogen Insight, found that "fuel cell buses lead to the highest costs".
"The main reasons for this are the high costs for hydrogen production as well as the high acquisition costs and the limited service life of the fuel cells," it said.
"The operational advantages... are not sufficient for any of the regular routes to justify operation with fuel cell buses from an economic point of view."
The 100-bus order is expected to be approved by the city council on Monday, without any public scrutiny, with the vehicles set to be running by 2030.
Duisburg is officially branding itself as "The Hydrogen City" and "the gravitational field for the hydrogen economy", boasting of its steel factories — which are single-handedly responsible for 5% of of Germany's CO2 emissions — large inland port and corresponding logistics.
Just a month ago, the German state of Baden-Württemberg revealed that a study it had commissioned into decarbonising the state-owned rail company's trains concluded that hydrogen locomotives would be 80% more expensive than electric options. While the study was not published in full, a detailed 25-page summary and maps from the report were released to the public, and the state made it clear that its conclusions only applied to Baden-Württemberg.
Internationally, the research on hydrogen transport has been inconclusive. The UN's IPCC 2022 report stated that buses were among heavy-duty transport segments that could benefit from fuel cell technology.
However, a recent study published in the International Journal of Hydrogen Energy, which looked at overall energy-system costs, found that H2 should not be considered a large-scale solution for transport. The study modeled green hydrogen usage on an hour-by-hour basis and said both high infrastructure costs and low energy efficiency made H2 a costly solution, but that e-fuels derived from hydrogen would be less costly on an energy-system basis due to its ability to use existing infrastructure.
The German city of Cologne (Köln), 72km south of Duisburg, recently placed an order for 40 hydrogen buses, with options to buy 60 more, adding to its current fleet of about 50 H2 buses.
But in the city of Wiesbaden, near Frankfurt, the local municipally-owned bus operator ESWE Verkehr is said to be considering selling its ten fuel-cell buses, which began operation since last December.
According to analyst Rethink Energy, there were more than 5,000 fuel-cell buses in operation around the world at the start of this year, with about 3,300 of those in China, roughly 1,300 in Europe, and less than 100 in North America.
China is also leading the world in battery electric buses, with 378,700 in operation at the end of 2020, according to a government agency study.
South Korea plans to have 624 hydrogen buses on its roads by 2025.
This article was updated to include information from the 2018 DVG study and a quote from the report's author.