The average price of hydrogen fuel has surged by a third in California — the world's second-largest fuel-cell vehicle (FCV) market — putting further pressure on a sector that has struggled to take off in spite of state subsidies in excess of $200m.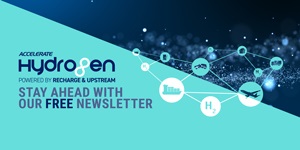 Hydrogen: hype, hope and the hard truths around its role in the energy transition
Will hydrogen be the skeleton key to unlock a carbon-neutral world? Subscribe to the weekly Hydrogen Insight newsletter and get the evidence-based market insight you need for this rapidly evolving global market
FCVs in the state will now be more than four times as expensive to run as electric vehicles charged at home.
The average hydrogen pump price has risen from $15.97/kg on 1 July to an all-time high of $21.28/kg — a 33.25% increase, according to data provided to Hydrogen Insight by S&P Global Commodity Insights — which works out at just under $0.30 per mile ($0.19/km) for a Toyota Mirai (see below).
This means that the cost of a journey from Los Angeles to San Francisco in an FCV has increased from $85 in July to $114 today.
One retailer, Iwatani — which owns four of the 56 operational hydrogen filling stations in California — has increased its price to $24.99/kg, and says that this is expected to rise further on 1 January, with the exact amount under review.
In a statement to its FCV customers, the Japanese industrial gases company said it had to put up its hydrogen pump prices due to higher procurement costs, inflation, and a more than 60% fall in the state's Low Carbon Fuel Standard (LCFS) subsidies.
The LCFS is effectively a carbon credit that incentivises low-carbon fuel production and infrastructure in California, with each credit representing a tonne of CO2 avoided. These are then sold on an open market — where prices fluctuate — to petroleum importers, refiners and wholesalers, which are obliged to meet carbon-intensity benchmarks set by the California Air Resources Board, effectively offsetting their own greenhouse gas emissions.
The hydrogen sold by Iwatani is 33% green hydrogen and 67% grey H2 made from unabated natural gas — the price of which has more than doubled in the past two years, although it has fallen since July.
Poor return on investment
This is all bad news for those companies that have invested millions of dollars in California's heavily subsidised FCV market — as well as the state itself, which is on course to have invested about $230m in the sector by the end of next year.
It has arguably received a poor return on its investment, with only 10,127 FCVs on the road at the end of 2021, raising questions about how the state has been using taxpayer money.
Car makers such as Toyota have also heavily subsidised FCV sales in California, reportedly offering the $50,000-plus Mirai for under $18,000 in a desperate bid to increase growth.
But FCV sales in the state are not heading in the right direction, with the California Fuel Cell Partnership reporting that only 153 units were sold in the US in the third quarter of 2022 — a year-on-year decrease of 82%.
According to a study published in the journal Energies, California was the world's second-largest market for FCVs in terms of vehicles on the road at the end of 2021, after South Korea, and ahead of China, Japan and Germany.
Price comparisons
This is the current price picture for hydrogen fuel cell, gasoline and electric cars in California:
The average hydrogen pump price of $21.28/kg equals a price per mile of $0.30.
The Iwatani hydrogen pump price of $24,99/kg equals a price per mile of $0.35.
An average gasoline price of $5,46/gallon in California equals a price per mile of $0.22
An average state electricity price for end users of $0.273 cents/kWh (in August) equals a price per mile for an EV of $0.07. (This is despite California having the highest electricity prices in the contiguous US.)
Using a Tesla supercharger during peak hours, at a cost of $0.50/kWh equals a per-mile price of $0.13.
The energy consumption per mile is based on assessments by the US Energy Department as follows:
Hydrogen: The 2022 Toyota Mirai LE model can travel 72 miles per kilogram of H2.
Gasoline: A midsize Volvo V90CC B6 AWD station wagon can do 25 miles per gallon.
Electric vehicles: A Nissan Leaf with a 40 kWh battery can travel 3.7 miles per kWh.